Joint protest over homes scheme
TWO leading councillors are sending out a strongly worded letter of objection on behalf of the council over plans to build 10,000 homes in the district.
The letter, from Welwyn Hatfield Council leader John Dean and Liberal Democrat leader Tony Skottowe, will raise five points with Government officials.
The proposal for 10,000 new homes for the district comes from an independent panel of planning inspectors advising the Government.
The East of England Regional Assembly recommended that Welwyn Hatfield needed to provide land for 5,800 homes, with at least 30 per cent affordable housing.
But the panel believes the district can take 10,000.
The final decision on how many new homes will be built in Welwyn Hatfield up to 2021 will be made by the Government in spring 2007.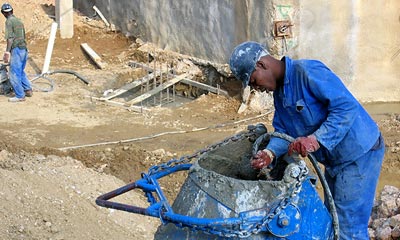 The two councillors will argue several points.
They will say:
1. There has been no consultation with the local community and stakeholders, and no opportunity for public debate.
This goes against the principle of openness and fairness which should underpin the planning process.
2. There appears to have been no research or published evidence to support the proposal and the proposal does not appear to have been tested against other options.
3. The Panel indicates the development should take place in the Hatfield area.
All of the land is in the Green Belt and, because the towns of Hatfield, WGC and St Albans are so close to together, the protection of the open land between them is critical.
If all of the houses were west of Hatfield there is the danger that all three towns would merge.
4. There appears to have been no assessment as to whether the local infrastructure could cope.
There are problems on the A1(M) and the East Coast Main Line at peak times and there is no indication how to solve increased overcrowding.
5. There has been no sustainability appraisal of this proposal.
Residents can still make their voices heard.
whtimes.co.uk, 27.09.2006