Buy-to-graze investors
When I started this web site in 2002 I felt that I was a lone voice in claiming that land offered an excellent form of investment and that there was now nothing stopping private individuals from holding land as part of a balanced investment portfolio.
The public generally ignored my lone voice and decided that buying property abroad (something which I consider to be very risky) offered a better investment.
As such it is very pleasing to see that more and more people now see rural land as offering good long term investment potential. Perhaps it was just that I was 5 years too early :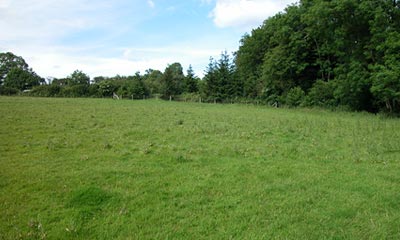 The Guardian article of 12 August 2006 seems to prove me right:
Townies set their sights on farmland
Investment: Rural land prices are soaring, says Rupert Jones
Perhaps they should be dubbed "buy-to-graze" investors: the growing army of urbanites who are buying up farmland as an alternative to bricks and motor or a pension plan - or simply because they want to escape the hustle and bustle of city life.
(See the news section for the rest of this article)
Last year the average price of British farmland rose by 9%, the biggest increase the Royal Institute of Chartered Surveyors has recorded since the first survey in 1994.
The surveyors say that it is a cross section of people who are buying this land:
Lifestyle buyers - just wanting to own a piece of England
Older people attracted by the potential inheritance tax perks
Investors buying land close to residential development in the hope that it will, one day, gain planning permission
Those who want to ensure that a neighbouring field does not get bought by a property developer
Self-made business people who want a paddock down the road
Irish and Danish buyers attracted by the present low land prices in England
Horse owners
People wanting to take advantage of the generous "agricultural relief's"
Available for farmhouses and land which can mean that in some cases there is no tax to pay
City dwellers keen to get back to nature
British estate agents and auctioneers say that in some areas the price per acre of land has doubled in the past 6 months, often specifically because of Irish buyers.
The price rises in land is causing a mixed reaction among the farming community. It can be seen that confidence is returning to farming but could also have the effect of pricing out new farmers and ensure that tenant farmers never become owner-occupiers.
I still continue to say that land makes an excellent investment vehicle, and it would appear that many more people now agree with me than in 2002.
Sep 06