Land a plenty, and plenty of buyers?
It's still a buoyant market out in the country, however it doesn't mean that buyers are knocking on agents' doors, cash in hand, ready to stamp a well heeled boot on their own piece of turf.
Matching buyers to available land can be as difficult as trawling a net through the busy waters of the channel - it's difficult to attract and hold onto the prize catch, as all agents will testify.
However, a well thought out, targeted approach will catch the minnows as well as the big fish, as Land Agents Robinson and Hall found out when they signed up with the UK Land Directory earlier this year.
"Sales have been steady throughout the early part of this year, however as our business covers a wide geographical area we want to reach as many potential new buyers as possible." explained Jody Green of Robinson and Hall. "We are keen to progress leads through as many channels as we can, which already include our website, auctions and our offices in Bedford and Ipswich."
"Enquiries are primarily for paddock, amenity and agricultural land, which are areas that are still experiencing a level of growth, despite current market conditions. The number of enquiries are steady, at approximately 10-12 fresh leads per week, with a percentage of these leading onto completion. It's an investment that has seen a quick return, and which will continue to be a part of our marketing strategy. "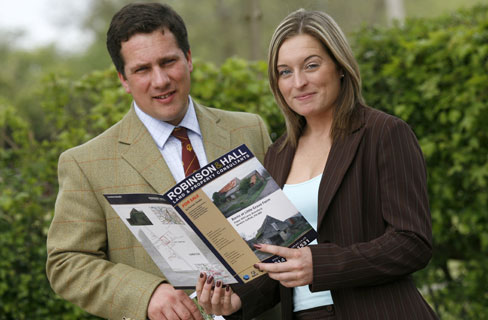 Robinson and Hall is an independent firm of property consultants and land agents specialising in rural property, agriculture and building surveying. Based in Bedford, they cover as far afield as Gloucestershire to East Anglia and Leicestershire to North London. For enquiries contact Robinson & Hall on 01473 831531.
---
The UK Land Directory network provides a professional and effective way to sell land. It acts as a medium between thousands of interested buyers and sellers, providing large quantities of quality leads.
The UK Land Directory is growing rapidly by providing a comprehensive service to a growing database of users.
For more information on UK Land Directory, log on to: www.uklanddirectory.org.uk.
July 2008