Planning rules quagmire that stifles development in Britain
In the first of a three-part series on the controls throttling our economy, Angus McCrone looks at the building regulations that impede progress
THE 111-year-old St Agatha's church in Portsmouth has been waiting a long time for a new neighbour.
For 40 years it lived side by side with the discoloured concrete slabs, blocks and spirals of what was regularly voted Britain's ugliest building — the Tricorn shopping centre.
Even though the current developers bought the Tricorn Centre in July 2001, even though its removal had strong backing from the local population and council, and even though the building was eventually demolished with a fanfare on March 28, 2004, work on a new shopping and leisure project to replace it is unlikely to start until late 2007. Progress at Tricorn was slowed while land-use agreements were negotiated with the planning authority, and the latest wait is for compulsory-purchase orders to be approved.
All over Britain, businesses are struggling to move ahead with expansion plans because of delays and problems in the country's planning system. What the Tricorn story shows is that progress can be at a snail's pace even where the project has local support.
John Laker, managing director of Centros Miller, the developer for the £350m Portsmouth Northern Quarter regeneration project, said the process "could have been done quicker", but "anything that can be done to speed up the planning process would be welcome".
Other executives are more outspoken. In West Hythe, Kent, one manufacturer is seething because he said his local council, Shepway, had taken eight months to ponder a request to renew planning permission on a piece of land — after originally promising an answer within three months.
Richard Hindry, managing director of JR Cabinet Makers, said: "We want to invest £1.2m and employ 13 more people, but we need to move to a new site to do this. Some £38,000 of expense for us and 146 e-mails later, the council is still mucking about with our application."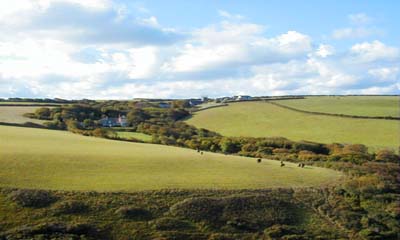 Shepway said the proposed plot was part of a much larger area that requires an environmental impact assessment but, despite this, its "officers have agreed to take a more flexible approach by agreeing to discussions with JR Cabinet Makers".
Housebuilders are particularly agitated about the difficulties of obtaining planning consent — despite the government's ambitious targets for the building of new houses over the next few years.
Andrew Whitaker, at the Home Builders Federation, said: "I think the planning process has definitely got more difficult and costly. The average time period from buying land to completing the houses is now about two years for a brownfield site, and four to six years for a greenfield site.
"Some 10 years ago, the time scale for a brownfield site might have been as little as four to five months."
David Pretty, chief executive of Barratt Developments, said: "When I was managing director of Barratt in London 25 years ago, a normal non-contentious planning application would take 12 to 14 weeks. Now it would take 12 to 14 months."
The government admits that planning hold-ups cost the economy dear: in 1998, the then Department for the Environment, Transport and Regions estimated the cost at £600m a year — equivalent to about £890m today.
Not every business sector believes the planning process has become slower in the past decade, but virtually every firm that has gone through it would like to see big improvements.
John Richards, chief executive of Hammerson, the commercial property giant that has two huge shopping centres under development — in Bristol and Leicester — said he believes local authorities are trying hard to meet the government's time scales for planning decisions. He also thinks that the process of public consultation and review is "entirely appropriate".
However, he said the planning system had two main drawbacks. The first concerns the time it can take the secretary of state for communities and local government to give the final okay for a big project.
"The principle that the government can 'call' a local authority decision on a planning matter is sound, but what is unacceptable is if the matter then just disappears into the Whitehall machine, with no set timetable for dealing with it," said Richards.
"That is deeply frustrating for the developer, particularly if it seems that the government is simply waiting for a politically advantageous moment to announce the go-ahead.
"My second concern is over the way people can use judicial reviews to delay compulsory purchase orders for a project. Often this becomes a way for someone to postpone a scheme and squeeze more money out of the developer or the city."
Barratt has had to deploy large resources to chart its way through the planning system — it has 32 operating units across the UK, each with its own land director and team of four or five people, and in addition the firm makes extensive use of external consultants and architects.
"All that, even though 82% of Barratt's developments are on brownfield sites," Pretty said.
He has submitted an 18-point plan to the government to make the planning system more efficient, with recommendations ranging from the introduction of charges for planning appeals, with the losing party paying costs, to a limit on the amount of time taken for consultation on planning applications.
Housebuilders find their projects threatened not just by what is pejoratively known as "nimbyism" — the reluctance of residents to countenance any more housing close to them — but also by environmental concerns.
Roger Jelley, managing director of Premier Properties, a developer of apartment buildings in Surrey, said his firm had lost nearly £1m and had to lay off half a dozen staff because of new legislation emanating from Europe aimed at protecting ground-nesting birds such as the Dartford warbler and the nightjar.
The laws have given English Nature, a government agency, the ability to block developments.
"English Nature has decided to oppose all development within five kilometres of heathland in 11 boroughs of Surrey and Hampshire. This has had a devastating effect on local builders," Jelley said.
English Nature, for its part, said it had "tabled a practical solution that would enable the boroughs to allow building". This would involve the provision of alternative green space for people to walk their dogs.
The planning bottlenecks on house building are particularly embarrassing for the government, which wants construction firms to achieve John Prescott's target of 200,000 new homes a year (up from an estimated 167,000 in 2005).
To try to stiffen local councils' resolve to meet their targets, planning minister Yvette Cooper has invited the leaders and chief planning officers from some 20 authorities — ranging from Ashford in Kent with a target of 933 new houses a year, to Swindon, Wiltshire, with a target of 1,138 — to meetings in London later this month.
These gatherings will "identify and discuss the factors which hinder the delivery of high volumes of good quality, well-designed housing", the communities department said.
However, it is a tough issue, with elected councillors often under pressure from local opinion not to allow building.
In Tamworth, Staffordshire, one local councillor is preparing to apply for a judicial review to challenge his own authority's plans for 800 new homes in the nearby Anker Valley in the next five years.
The council has to build 1,127 more houses by 2011 to meet the target it has been set, and Anker is about the only space left.
Industrial companies in Britain often find central government, rather than local councils, the most frustrating part of the planning maze.
Budha Majumdar, managing director of Mersey Ports, said he had found councils informed and supportive but the planning process itself was "exceptionally slow, cumbersome and duplicates effort at different stages".
Mersey Docks put in a harbour-revision application in September 2005 for a £100m project at the Port of Liverpool's Seaforth Docks to add two deep-water berths for giant "post-Panamax" ships that can take up to 9,000 containers each.
"The public inquiry took place in three-and-a-half days this spring, and a report went to the Department for Transport in early July. But we are now in September and we still have not heard from the government whether the project will be approved, and we have no indication of a likely timescale for the decision," Majumdar said.
Chris Tomlinson, director of operations at the British Wind Energy Association, said all projects to generate more than 50 megawatts of electricity had to be approved by the Department of Trade and Industry or, more usually since most projects are north of the border, the Scottish Executive.
"Projects to provide some 7.2 gigawatts of onshore wind capacity are currently in the planning process, enough to provide 5.5% of UK electricity needs. But decision times at the Scottish Executive have spiralled towards four years, and this is beginning to undermine investor confidence in wind power."
Of course, not everyone wants to see the planning process made easier for businesses.Many homeowners would be alarmed at the idea of a new factory, housing estate, harbour development, or wind farm anywhere near them.
Hugh Ellis at Friends of the Earth, said: "Most of the people who go to local planning inquiries are from businesses, but the people who lose out tend to be individuals. We believe that the planning system is essential to ensuring that people have pleasant and sensible places to live."
timesonline.co.uk, 01.10.2006