So will the Green Belt be next?
The Government's decision to confirm Oxford as one of its growth points for housing and jobs will intensify planning arguments between the city and county councils.
The city favours building homes south of Grenoble Road and in the Yarnton and Kidlington areas.
The county, on the other hand, wants to concentrate development on the market towns.
Now we have the Government wading in, with support for plans to build up to 1,000 homes in the city's so-called West End.
The big question is - where would so many homes go?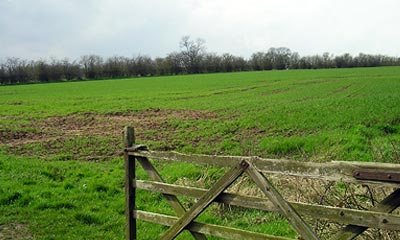 Apart from land west of Oxpens Road, and between Park End Street and Hythe Bridge Street, it is difficult to see any huge expanse of land left for future housing.
The wider question is - what effect will the Government's decision have on the future debate of housing in Oxfordshire?
Ministers appear to have given a strong hint that they would like to see the bulk of the county's new housing in or near Oxford.
Little wonder that organisations like the Campaign to Protect Rural England are warning that the Green Belt could be next on the Government's agenda.
oxfordmail.net, 25.10.2006