Sites chosen for 'super schools'
THE probable sites for three new 'super schools' in Barnsley have been chosen - and they will all be on green belt land.
The £150 million plans to replace all 13 secondary schools in Barnsley with nine Advanced Learning Centres have already been approved by the Government.
Six of the new ALCs will be based on existing secondary school sites.
But a further three will be created on greenbelt land by merging Edward Sheerien School in Carlton with Royston High, The Foulstone School in Darfield with Wombwell High School and Priory School and Sports College in Lundwood with Willowgarth High in Grimethorpe.
Today the council's ruling cabinet is set to approve the preferred sites for those new combined ALCs.
The Edward Sheerien and Royston combined site is on land off Royston Lane in Carlton.
A site in Low Valley between Wombwell and Darfield has been chosen for the Foulstone and Wombwell High merger and a site off Engine Lane in Shafton will house the new combined Priory and Willowgarth school.
There will be public consultation before planning applications are submitted for the new schools.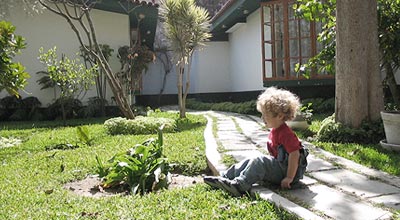 Work is expected to start on Barnsley's first three ALCs in April, 2008 and be completed by September, 2009. One of the first to go ahead will be the new greenbelt site in Carlton for 1,100 pupils, replacing Royston High and Edward Sheerien.
The other two centres in the first phase will be at Penistone for 1,800 pupils to replace Penistone Grammar and a 1,200-pupil school at Dearne High.
They will be built on the existing sites and were chosen for the first phase because of the state of the school buildings.
The ALCs will be open 52 weeks a year and their facilities will open to the community.
The council says the ALCs are an exciting development for the borough and will be modern learning environments for the whole community.
The Edward Sheerien and Royston High merger has been put in the first phase of the plans because the Edward Sheerien site will be needed to build an ALC for St Michael's Roman Catholic and Church of England High School.
In phase two, ALCs at Darton, Kirk Balk in Hoyland and the Shafton site will be completed by September, 2010.
The third phase will involve the merger of Foulstone in Darfield and Wombwell High where the Low Valley site has been chosen as the "preferred option".
sheffieldtoday.net, 14.04.2006