City sets out plan to build 14,000 homes in 10 years
Green belt sites included in ambitious document due to go before councillors.
AT least 14,000 new homes are expected to be built around Bradford over the next 10 years after council executives recommended the approval of a new planning document.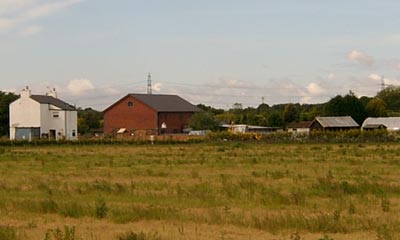 Following a public inquiry, costing Bradford Council more than £1m, and months of public consultation, the council's executives unanimously recommended the full council finally adopt the Unitary Development Plan (UDP), which sets out the district's housing needs over 10 years.
The UDP suggests 1,400 new homes a year should be built in the area over the next decade, although planners expect the figure to rise even higher when it replaces the document with the Regional Spatial Strategy later this year.
Brownfield sites will account for around 57 per cent of land used but some green belt land is also under threat.
A nine-month public inquiry was held in 2003, which concluded that most of the district's undeveloped land should be protected.
But last November a Government inspector said that some land should be removed from the green belt, particularly in Daisy Hill, Queensbury, Apperley Bridge, Allerton and Menston and included as land for potential development.
The council accepted most of the inspector's recommendations and after a final consultation in the summer on technical changes it says there is no need to hold another inquiry.
Coun Anne Hawkesworth, the council's executive member for the environment, said: "I am not particularly happy that any green belt land is built on but the situation we are in means we have to find land for new houses that have been allocated.
"Emotions can't come into it. If we don't conform then we risk having problems in the future."
She added: "Some communities in Bradford have won and some have lost, which is inevitable. No politician likes to allocate green belt land but at this stage we have no choice but to continue with the process."
Coun Hawkesworth added that there were positive benefits within the plan, including increasing the area of green belt land in Addingham.
Residents around Silsden also successfully fought to keep their area away from developers.
Jenny Lane in Baildon was another contentious greenfield site taken out of the UDP.
But residents in Heaton lost out when the inspector removed their land from the green belt without public debate.
The Regional Spatial Strategy, which will replace the UDP in November, is based on the latest census information and is likely to reveal more demand for housing as more people live alone.
There is no estimate for how many houses could be added under the new strategy but the council accepts that there will inevitably be an increase.
Planning officer Andrew Marshall said that the council would have to look at more green belt land when that happened.
Councillors are expected to adopt the UDP at the next full council meeting on October 18.
yorkshiretoday.co.uk, 22 Sep, 2005