Brits need 70,000 more homes
Demand is outstripping the supply of housing at an alarming rate, reveals a new report today.
The research by the Joseph Rowntree Foundation shows that 70,000 more homes per year are needed to meet the UK's growing population.
One of the consequences of this would be more of the population sharing properties, with more Britons than ever having to live at home with their parents.
The report states: "Household numbers have been growing at a much faster rate than the population. . . meeting projected future growth will require a substantial increase in the rate of house building."
Affordability is also a key issue for the future of the property market.
"Mortgage costs for first-time buyers have now reached their 1990 peak. A third of all working households under 40 cannot afford to buy even at the low-end of local housing markets," the report says.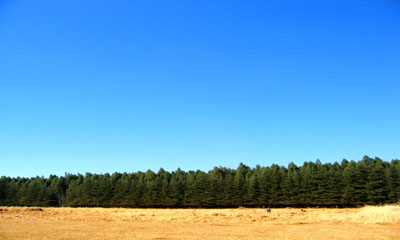 The National Housing Federation welcomed the report, calling on the government to increase the resources set aside for affordable housing.
Liz Atkins, the National Housing Federation's director of strategy, commented: "We already have a critical affordable housing shortage in this country. High house prices are putting incredible strain on our existing stock of affordable homes.
"The Foundation's report confirms the seriousness of the affordability crisis facing first time buyers today, many of whom have little chance of buying their own home, which was considered in many ways a right of passage for previous generations."
Ms Atkins said the number of affordable houses built annually needed to be doubled, as well as government resources increased. She added that non-profit housing associations also had a role to play in improving the situation.
Philip Davies, of house building specialists Linden Homes, commented: "With the average house price in England predicted to reach nearly £300,000 in five years' time, things are going to get much worse unless we can speed up the delivery of new affordable homes.
"More needs to be done by the government to expand the existing shared ownership scheme, making it accessible to a wider spectrum of people, while also releasing more land for development, enabling housebuilders to tackle the housing shortage."
The report also had some positive findings on the country's housing, stating that the quality of homes in general had seen a "steady, substantial improvement" over the last ten years.
aboutproperty.co.uk, 21.09.2006