Prescott set to allow more greenbelt homes
More greenfield sites look set be earmarked for housing under controversial plans to be outlined next week by the deputy prime minister, John Prescott.
Under the proposal, expected in a consultation paper, planning authorities would be forced to release more land for housing in areas where house prices are high.
The idea was put forward last year by the economist Kate Barker in her review of housing supply for the Treasury.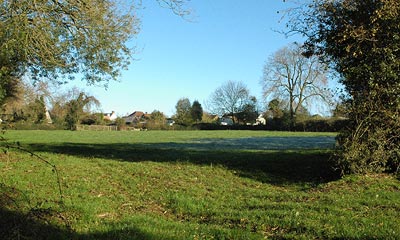 She said extra land should be released for new homes in areas where house prices rise above agreed thresholds. The idea has alarmed planners and countryside campaigners, but the government is believed to support it as a way of achieving a "step change" in the number of new homes built in the south-east of England.
Speaking at a Town and Country Planning Association conference this Wednesday, Mr Prescott said: "Too often in the past, the planning system has failed to respond to changing demand for homes in different places. We want plans to take better account of housing markets and need and reflect the needs and circumstances of different areas."
Kelvin MacDonald, director of policy at the Royal Town Planning Institute, said planning could not be reduced to simple mechanisms.
"It totally misunderstands the role of the planning," he said, "planning demands community involvement and community support. It has got to address a number of competing issues, it is not a sausage machine."
Mr MacDonald said he supports the drive for more housing, but he added that the planning system could not be relegated to a single issue.
He also pointed out that restrictions in land supply was only one reason for rising house prices.
The Campaign to Protect Rural England is also concerned by the scheme. Kate Gordon, its national planning officer, said: "It would be a huge mistake to use market triggers as the overriding rationale for deciding where, when and how much housing development should take place."
She claimed this "market-led approach" would be put more rural areas at risk, undermine efforts to recycle vacant urban land, and exacerbate regional disparities.
guardian.co.uk, 15th July, 2005