Landowners set to make £700m
LANDOWNERS could make more than £700 million from the West of Stevenage development.
According to local surveyors, the land could be sold for more than £1 million per acre.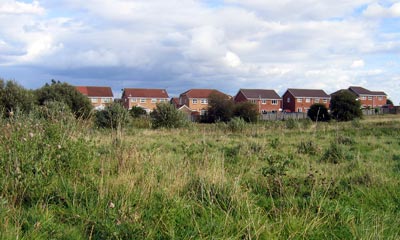 Stevenage Borough Council told The Comet the development of 3,600 homes and full community facilities will need 694.38 acres of land - meaning landowners stand to net a massive £700 million.
Building west of Stevenage on the other side of the A1(M) could start as early as 2008.
The news that Deputy Prime Minister John Prescott has backed the plans was met with mixed views from people and organisations across Comet country.
A poll on our website www.thecomet.net revealed 61 per cent of readers agree with plans to build 3,600 new homes on Green Belt land between Stevenage and Hitchin.
Just 37 per cent disagreed saying the Green Belt land needs to be protected. Two per cent were undecided.
Hertfordshire County Council said this week that it is concerned about the effect the new development will have on the infrastructure of the county.
A council spokesman said: "Although the developers will have to make some provision towards increasing the capacity of the area's road links and towards public transport and pedestrian and cycle routes, we are concerned whether this will be adequate to meet demand."
The council is taking legal advice and examining its options.
The spokesman said: "Eating into Green Belt land in what is already the most densely populated county in the country is a disturbing precedent, and we are concerned that in allowing this development to go ahead, the case against further Green Belt in the county will be weakened.
thecomet.net, 03 Nov, 2005