Land shortage sees prices soar
The chronic shortage of land has boosted values, say agents, although actual estimates vary.
In Aberdeen, spring sales indicated that prices had risen by a staggering 2.5% from the previous year, to around £1800/acre, but the mid-term review took its toll as the year wore on, according to John Rhind of Aberdeen & Northern Estates.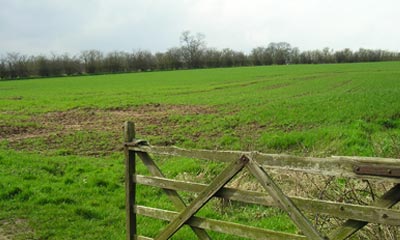 "People are now tempering their offers with regard to the SFP, rather than bidding on scarity," he said.
"Because of the vast range of land types in Scotland it is difficult to generalise about land values, but top quality arable land is currently valued between £2500 and £3000/acre in Lothian and the Scottish Borders," said Strutt & Parker's Andrew Smith.
Savills' latest valuation survey indicates that Scottish values have risen by as much as 33% - significantly more than in any English region. From the company's Edinburgh office, however, Charles Dudgeon was more circumspect. "Prices are probably up 10-15%," he said. "Even without the mid-term review there is no real incentive to sell."
Meanwhile, the low turnover of land has left a good number of unsatisfied buyers for 2005.
Farmers Weekly, 14th January, 2005