Town councillor offers own land for social homes
UP to 36 acres of bargain price land has been offered for West Wiltshire District Council to use for social housing.
Bill Braid, 71, of Hackney Way, Westbury, who is a town councillor, is willing to sell his land opposite the West Wilts Trading Estate for £500,000, despite it having an industrial value of £8.8m. He said: "I thought maybe I could do some good. If the council bought me out I could buy another three houses, which would provide security for my wife and kids.
"I can do right by them and if it can be used for social housing, I can do right by the community. "It has an industrial value of about £8.8m if you sell it at £250,000 an acre, but I thought what am I going to do with that money at my age?"
He has written to the district council offering them the land and has received an acknowledgment of the letter. "Everybody wants people to have decent housing. It's become a very greedy world and I think some people have got to think about the greater good. This is our chance to do something good," he said.
"I would insist any money from further sales of the land would be put towards social housing.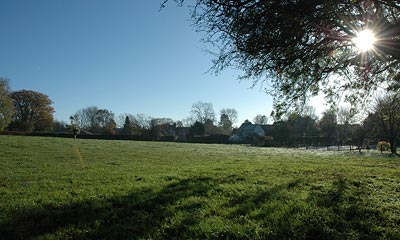 "Government statements in the last few years keep stating the need for social housing and about 53,000 are to be built around this area."
A list of council owned spaces and car parks which could be used for social housing under the Private Finance Initiative (PFI) scheme has been drawn up by the district council. Mr Braid had hoped his offer would mean the council would be able to remove popular car parks like those in Westbury Leigh from the list.
It appears unlikely the land could replace such car parks, however, because it is not yet in the council's ownership and under the rules of the PFI scheme the council must provide space for 200 houses from land it already owns.
Louise Knox, a spokesman for the council, said: "At the moment we must continue focusing on land already under our control.
"When we know who the preferred operator is for the scheme we'll be in a better position.
"We have to find land for 200 houses but the operator has to bring land for another 200. Any land that may come forward may be held in abeyance for an operator to look at buying it."
She added the council was not in a position to comment on Mr Braid's proposal but confirmed a formal offer had been received.
"We will be considering the implications and see if it is suitable to pursue," she said.
thisiswiltshire.co.uk, 12.05.2006