Major housing plan 'will overwhelm countryside'
Government plans for massive housing growth could devastate the Northamptonshire countryside, rural campaigners have warned.
Deputy Prime Minister John Prescott named Northamptonshire as one of four key national growth areas over the next 30 years.
Countryside supporters fear the planning blueprints could see acres of greenbelt covered in concrete and create an urban sprawl in the county.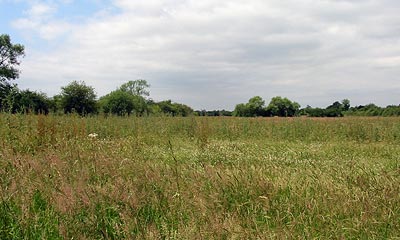 The Council for the Protection of Rural England (CPRE) has urged people in Northamptonshire to lobby MPs and councillors over Mr Prescott's expansion plans.
David Edsall, from the county branch of the CPRE, said: "This threatens to overwhelm the county.
"Northampton has not got much land left so it would mean south Northamptonshire is liable to be built on right up to the Buckinghamshire boundary.
"People in the county should be worried. This will have a major impact and we need to look at the way we can minimise the impact because we cannot make it go away.
"Any housing needs to be provided with jobs and a public transport infrastructure and it is not clear how this will be done."
Mr Prescott's sustainable communities plan identified Northamptonshire, Cambridgeshire, Kent and the Thames Gateway for thousands of new homes to solve a national housing shortage.
The plan draws on the Milton Keynes South Midlands Study which proposes 141,000 more jobs and 167,000 new houses in Northamptonshire.
NorthantsNews.com, 19.03.2003