Our greenbelt may be lost to housing
Thousands more homes may have to be built on Cheltenham's greenbelt to protect the Forest of Dean.
Every local authority in the country has been asked to find room for thousands of houses to cope with the increasing demand for new homes. In Gloucestershire, councils have spent years drawing up local plans - blueprints for where developments can go.
But the Government has put the brakes on Forest of Dean District Council's document.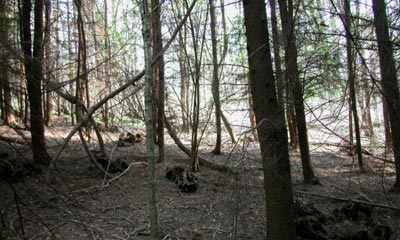 It has led to fears that other parts of the county will have to take some of its 6,950 housing allocation.
Simon Excell, team leader for structure and local planning at Gloucestershire County Council, said it was likely Cheltenham and Gloucester would bear the brunt of new developments.
He said: "The county council produces a structure plan which deals with the total amount of development in the county up until 2016.
"The district councils produce local plans to say specifically where the homes can go.
"In the case of the Forest Of Dean, its local plan has recently gone through an inquiry.
"As a result of the inspector's report, the Government Office for the South West has just put in a holding objection to its local plan.
"It's not a specific objection, but it prevents them from adopting the plan.
"Reading between the lines, I'd anticipate that the GOSW is unhappy with the number of houses the Forest will be permitted to build in their district.
"If rural areas like those in the Forest aren't allowed to build more homes then it could mean the urban areas have to take them on.
"Although the Government Office hasn't specifically said it, if there are less houses in rural areas then they will have to go to Cheltenham and Gloucester."
The Forest of Dean has to wait until the Government clarifies the situation, but it could throw Cheltenham, Tewkesbury and Gloucester's local plans into turmoil.
Gloucestershire Echo, 3rd September, 2004