Prescott Jr profits from father's land boom
JOHN PRESCOTT is this weekend facing calls for a parliamentary inquiry after it emerged that his eldest son has been cashing in on the housebuilding boom planned by his father.
Some of Britain's biggest property firms have used Johnathan Prescott and his "regeneration" company, Estate Partnerships, to identify land that would jump in value if permission to develop it were granted.
The firm does not own land but is understood to receive fees that are partly contingent on the sites that it identifies subsequently winning planning permission.
Prescott Sr was the minister ultimately responsible for all planning decisions in England and Wales until May 5, when his role was reduced.
There is no suggestion that his son, Estate Partnerships or its clients have done anything illegal, but the Tories last night called for all land deals involving him to be made public.
Prescott Jr told The Sunday Times on Friday that he "wouldn't know" if any of these schemes ended up on his father's desk.
However, one of the sites in which his firm is involved is Eaglescliffe Logistics Centre, a commercial site near Middlesbrough on which a plan to build 600 houses and other facilities is being considered by the government.
His father's department, the Office of the Deputy Prime Minister (ODPM), was directly involved in that process until May 5. Prescott Jr has been involved with the site for the past year, according to the site's owners.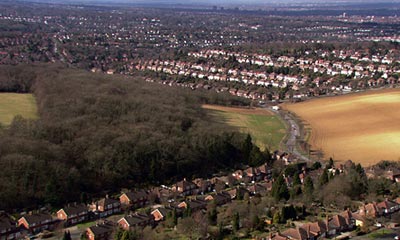 The Tories are concerned about the potential conflict of interest on this and other schemes. They want to know if decisions made by the deputy prime minister have had any bearing on his son's business dealings. If so, they should have been declared under the ministerial code which governs ministers conduct.
Caroline Spelman, the shadow communities and local government minister, said she would be tabling a series of parliamentary questions this week.
"This matter is very serious and there is going to be an outrage if there is any evidence of a conflict of interest," said Spelman. "If we do not get to the bottom of this, I will be calling for an official inquiry."
The Sunday Times has established that Estate Partnerships has been in operation for 17 months, during which time it is understood to have been involved in several land deals.
The newspaper started to investigate Estate Partnerships after being told there was "concern" within the ODPM about the activities of Prescott Jr.
Shortly after setting up his firm, Prescott Jr attended a conference for property developers in March last year in Cannes at which his father was present.
Last autumn he attended a private dinner in London with developers and government officials to discuss the regeneration of the Thames Gateway area east of London, one of his father's landmark projects.
The Sunday Times has also established that Prescott Jr is involved with Johnny Gallagher, of the Gallagher property family. Gallagher bought the Eaglescliffe site in a deal brokered by Prescott Jr.
Prescott Jr said: "I legitimately sourced the site and Johnny legitimately bought it through negotiation with the owner."
Explaining Prescott Jr's role, an industry source said: "Johnathan Prescott acts as a site finder. He gets between 1% and 5% of the value of the land when it is bought by a developer. There would then be a payment if planning permission is obtained equivalent to 3% to 4% of the enhanced value."
Prescott Jr declined to name the firms he has worked for. But he is known to have held talks with Bellway Homes, a housebuilder, and Rowan Ramsay, a development firm.
Yesterday Prescott Jr denied any potential conflict: "I keep my business very clean and my dad doesn't know anything — we never speak about my business. I don't tout my name."
A spokesman for Gallagher confirmed that he had employed Prescott Jr but declined to comment on his fees.
A spokesman for Prescott Sr said: "The deputy prime minister has always abided by the ministerial code and the guidance on propriety issues for handling planning casework."
timesonline.co.uk, 20.08.2006