Phone tycoon in poor school plan
A mobile phone tycoon said he will open an academy school in Stoke-on-Trent if he is allowed to build luxury homes on greenbelt land in the city.
Earlier this month, billionaire John Caudwell's plans to build 24 luxury homes by the A34 in the Trentham area were approved by the city council.
But the government has to make a final decision because of greenbelt status.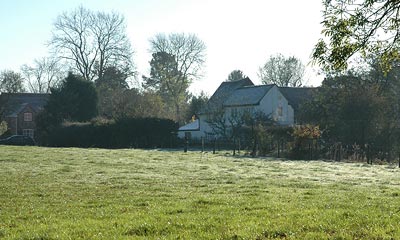 Mr Caudwell said he expects a £2m profit from the scheme and would use it to improve a poorly performing school.
Business for sale
The government wants businesses, charities and faith groups to take over the running of struggling schools and improve them.
Mr Caudwell said he would also like to build a new day care centre in Stoke-on-Trent for families with children who have special needs.
In November the 53-year-old, who is ranked 29th in the Sunday Times Rich List, announced plans to sell his entire business which he set up in 1987.
Phones4U currently employs 3,500 people in north Staffordshire and south Cheshire. Its annual sales now exceed £2bn ($3.5bn).
Opposed by residents
But his company, Hajco 107, is behind the greenbelt bid.
Last April, Stoke-on-Trent City Council received 327 letters objecting to the plans, which involve developing land between Stone Road and the River Trent.
Residents argued that traffic would become heavier, flooding of houses might increase and greenbelt land should not be built on.
But the council's development control committee approved the plans. It is not known when the Office of the Deputy Prime Minister will make a decision on the plans.
bbc.co.uk, 15.03.2006