Housing threat to green belt land
Huge rise in house building in the West Midlands' countryside threatens green belt land and is "environmental vandalism", campaigners have claimed.
The Campaign to Protect Rural England (CPRE) fears the region is the new "battleground" for housing development due to increased government pressure.
Government predictions could see 50% more land than currently planned being allocated over the next 25 years.
The West Midlands Regional Assembly is consulting councils about the plans.
Urban authorities say that they have limited building land and developers would abandon house building on derelict or under used sites that need remedial work if they were given cheap green field alternatives.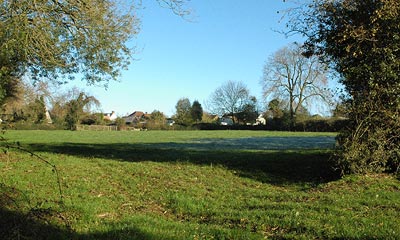 Government 'misguided'
Shropshire and Herefordshire councils have told the assembly they cannot meet the predicted figures without serious damage to the countryside and market towns.
But Worcestershire County Council is contemplating expanding Worcester and Redditch into the countryside and Coventry and Warwickshire have not ruled out sacrificing areas of green belt for expansion.
Burton-on-Trent, Hereford, Rugby, Shrewsbury and Telford - all already targeted for development - could also be involved.
Lichfield, Warwick and Leamington, which have been growing fast in recent years, would have to keep on growing to fulfil the higher numbers.
The CPRE said the government's belief that building more houses will reduce prices is misguided.
'Resist pressure'
It is not convinced that the house building industry would build at the much higher rate and believe developers could end up cherry picking the most profitable greenfield sites.
The exodus of people from the city to the countryside would accelerate, the CPRE believes, undermining efforts to make areas like East Birmingham, the Black Country and North Staffordshire more desirable places in which to live.
Peter Langley, vice chairman of West Midlands CPRE said: "The West Midlands needs more affordable homes but swamping the market with greenfield land and playing fast and loose with the region's long- established Green Belts won't achieve that; it's a form of environmental vandalism.
"The Regional Assembly must stick to its guns and resist Government pressure to open the floodgates to new housing."
bbc.co.uk, 02.08.2006