Redrow rises to Prescott's challenge
Redrow, the housebuilder, threw down the gauntlet to the rest of the building industry yesterday to provide affordable housing for first- time buyers,announcing new homes for sale for as little pounds 49,995.
The company's efforts to develop a range of starter homes appear to have more than matched the challenge issued by John Prescott, the Deputy Prime Minister, this year. He wants to help 80,000 first-time buyers who are priced out of the housing market to get access to low-cost homes. To this end, he urged housebuilders to build a three-bedroom, 700 sq ft home for pounds 60,000, but this is believed to exclude the price of land, development and surrounding infrastructure. A three-bedroom, 700 sq ft house in Redrow's new range will cost pounds 109,995 but its build costs are a mere pounds 40,000.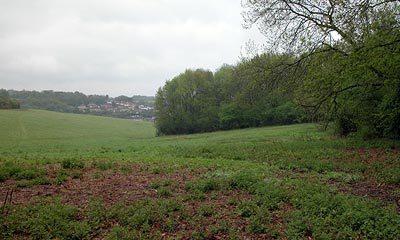 While no one denies there is a shortage of housing or that first-time buyers face huge financial difficulties in getting on the housing ladder, Mr Prescott's grand vision was widely derided at its launch by a number of the UK's major housebuilders. They dismissed the prospect of being able to build homes for as little as pounds 60,000 without throwing the quality of new homes back to post-war prefabs.
Ian Robertson, the chief executive of Wilson Bowden, claimed a pounds 60,000 new home would be a leaky hovel requiring constant maintenance. Crest Nicholson also poured scorn on the idea. Low cost and low quality, houses this cheap would split apart at their threadbare seams within a few years, it said.
But Paul Pedley, the chief executive of Redrow, believes the market for first-time buyers is too large for the industry to ignore. If selling houses at pounds 50,000 will get thousands of potential customers back into buying mode, he will find the means to build them, he said.
"About a third of buyers are traditionally first-timers. They are the largest single group of customers for housebuilders," he said. "But in the past three years, the price of housing has gone up so far that the first-time buyer cannot afford to get into the market. In 80 per cent of the country, first-time buyers can't afford a property. So there is a huge opportunity to stimulate this market."
He is offering a utopian dream to newcomers to the property market. But buyers have to take out a pounds 5,000 loan on top of the retail price, taking the actual price up to pounds 54,995 for a one-bedroom flat. But this loan is interest free, has a 10-year lifespan and is fixed - the loan will not increase even if the value of the property has soared by the time the owner sells it on.
Buyers get only 275 square feet for a one-bedroom pad and the property is sold leasehold. This means that buyers don't even have to worry about their utility bills. Redrow is the managing agent for the estate, trimming communal lawns and paying for the external upkeep of properties. Gas, water and electricity supplies are centralised, and owners are charged about pounds 75 a month for their bills. For pounds 69,995 you can purchase a one-bedroom, 416 sq ft flat, and for pounds 89,995 you can get a two-storey, 550 sq ft two-bedroom flat.
Mr Pedley also said Redrow had worked closely with mortgage lenders such as Halifax to ensure that they will offer loans for such properties. "We have spoken with a number of lenders and many are very interested in what we are doing," he said.
As well as the site in Rugby, Warwickshire, where the first of Redrow's "Debut" range will be built, Mr Pedley said a 10 other local authorities have shown interest in Debut homes, and Redrow already has similar planning applications in Wrexham, north Wales, and Chorley, Lancashire.
He insists he is not scrimping on costs to produce a "no-frills" pounds 50,000 house. Rather, he is using state-of-the-art construction techniques which centre on the use of steel girders to get the frame of the building upright within hours.
"These are really innovative design models and building methods. These will be high-quality homes that have been built in highly efficient ways," he said. Tight use of space is very important. On the 2.5 acre site in Rugby, 103 Debut housing units will be produced. Redrow originally planned to build just 50 traditional properties on the same site.
The properties have an increased number of elements that are manufactured off-site, including walls, floors and roofs, which can be quickly assembled. Redrow co-owns a steel-frame manufacturer with Corus, and so already has an easy supply of materials.
But the low retail price-tag is not entirely the result of cut-price steel. The real return for Redrow on its Debut homes is the rate at which they can be built. It estimates it can cut a typical build time of seven- to-eight weeks to as little as three or four. Three Debut houses can be put up a week, compared with one a week for traditionally built houses. On a traditional build, brickwork can be held up by the weather, whereas using a frame allows the roof to be put on much earlier in the process. This then allows work to start on the interior of the house while the outside is finished off.
Margins on the Debut property range will undoubtedly be thin for Redrow, but analysts believe the speed of construction and the rate at which the houses can be put on the market should produce a healthy return on capital. They are also being built only as an addition to developments of traditionally built properties.
The pressure is now on rival housebuilders to come up with similar cost- effective ways of targeting the first-time buyer. Kate Moy, an analyst at Teather & Greenwood, said: "Many other housebuilders will now really have to start thinking about this issue of affordable first-time homes. These types of property, which can be built very quickly, are very Prescott- friendly and are likely to win support from local authorities, who may well then open up land resources faster than they would do otherwise."
Outlook, page 39
THE 10 STEPS TO AN AFFORDABLE HOME
1) Take a cheap piece of land
2) Lay a concrete slab as a foundation
3) Bolt a steel frame, produced off-site, on to the foundation, Meccano- style. The construction should only take a few hours to finish.
4) Slot interior walls and floors in to the frame.
5) Insulate the structure. This process can take up to two days
6) Secure a roof made of steel sheeting, manufactured off-site and mocked up to look like tiles, on to the frame.
7) With a water-tight building, plumbers, electricians and plasterers can begin work straight away on interior fixtures and fittings without having to wait for cement to dry.
8) Brick up to the level of the first floor to form an outer-shell for the building
9) Use a casing of sophisticated cement fibre boards, designed to look- like wood panelling and manufactured off-site, for the outer shell of the upper floors
10) Properties are sold as leasehold, with owners paying an average of pounds 75 a month for utilities. Heating systems are centralised across properties to reduce energy bills for occupants.
Basingstoke Observer, 24th February, 2005