Opposition slams house building plans
Opposition parties have criticised government plans to expand the number of new houses being built.
Ministers are set to launch a consultation on moves that would require planning authorities to release more land for housing in areas where prices are high.
The move could see the loss of more greenfield sites to housing developments, warned the Conservatives.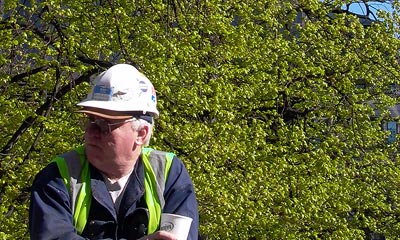 According to figures released by the party, Labour is already allowing 2,500 acres of green belt to be built over each year.
And 162 planning applications in green belt areas have been approved by the deputy prime minister.
Shadow local government secretary Caroline Spelman said John Prescott had allowed green belt protection to "become worthless".
"Conservatives want more green belts around our towns and villages to prevent over-development," she said.
"Yet the Labour government is moving in the opposite direction, leaving a concrete scar across the face of rural England.
"The green belt has served England well for the last half century - but I now fear it faces a sustained assault from John Prescott's army of bulldozers and concrete mixers."
And Liberal Democrat local government spokesman Sarah Teather warned that new rules could mean a loss of local control over house planning.
"The government must not dismantle local accountability in order to build more homes," she said.
"Still paramount is the release of public sector land in order to meet the government's target of building more homes."
epolitix.com, 18th July, 2005