Hotel lobby
A CONTROVERSIAL plan to build a new hotel on green belt land in Broxbourne was approved on Tuesday.
Herts-based company St James Leisure Ltd applied to extend the Hertfordshire Golf and Country Club building, on White Stubbs Lane, into a new hotel and conference facility.
The move has prompted fears that it will lead to a loss of green belt land and will cause traffic problems.
Councillors on Broxbourne Council's planning and licensing committee granted permission for the application.
This was despite a report of the chief executive officer of the council that stated: "The erection of a hotel extension does not fall into any of the six possible purposes for which new buildings may be constructed in the green belt."
St James Leisure argued that it had redesigned the scheme to lessen the impact on the site.
Speaking at Tuesday's meeting, Goffs Oak Cllr Jeremy Pearce said: "We have a shortage of hotel accommodation in this borough and that should be addressed. This is an opportunity to adequately deal with the green belt in this area."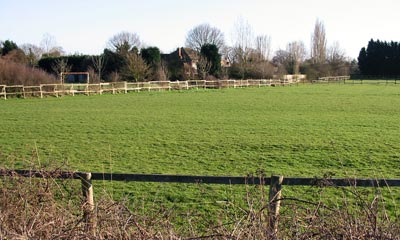 But other councillors disagreed. Waltham Cross Cllr Dennis Clayton said that the application does not meet the "special circumstances" to justify building on green belt.
Cllr Clayton said "I can't find it in my heart to support the application. I live in White Stubbs Lane and it is like a grand prix circuit. To say that this building is not going to have any further impact on traffic on the road is nonsense."
Cllr Clayton added: "If it is refused we retain one of the most famous 16th century buildings in the county, if not the country."
Cllr Milan Milovanovic, representing Cheshunt Central, said that the committee would be going against the council's own policies if it approved the planning application.
"If we go ahead and approve an application where so many of our conditions are breached why do we make these policies in the first place?" he said.
Permission was granted by seven votes to four.
herts24.co.uk, 24.08.2006