Room for 1 mln new homes on brownfield land
Britain has enough brownfield land to build nearly one million new homes, which could help alleviate a housing shortage propelling property prices way beyond the reach of many first-time buyers.
Government data on Tuesday showed that over 40 percent of the 63,500 hectares of brownfield, or previously developed, land that was available for development in 2005 was suitable for housing and could accommodate just under one million new homes.
In southeast England, where demand for homes within commuting distance of London is particularly acute, estimates showed there was enough land for over 400,000 new homes.
Still, a record 74 percent of all new developments were built on brownfield sites in 2005, according to the data, well above the government's target of 60 percent and significantly higher than the 56 percent recorded in 1997.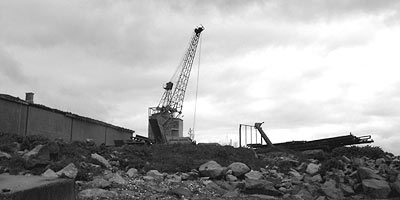 "By making the most of suitable brownfield land, local authorities can continue to protect the countryside whilst ensuring there are more homes available for first-time buyers," planning minister Baroness Kay Andrews said in a statement.
Separate government figures published this month showed the number of new housing starts in England slipped five percent in the three months to June from a year earlier, although housing starts in the 12 months to June were up four percent to 182,400.
Demand for housing far outweighs supply, a problem that may be partly due to Britain's complex planning laws, which businesses say is harming their competitiveness.
A Treasury-commissioned review of the planning system conducted by Bank of England policymaker Kate Barker recommended that planning laws should be more flexible and responsive.
Reuters, 29.08.2006