Planning bid for homes and nature site on green belt
A PLANNING application for 90 homes and a nature conservation site at Priest Hill has been drawn up.
So far privately owned Priest Hill, Ewell, has been regarded as a sacrosanct Green Belt site but now there are strong possibilities that, even if rejected by Epsom and Ewell Council, the scheme could win approval from a homes-hungry government.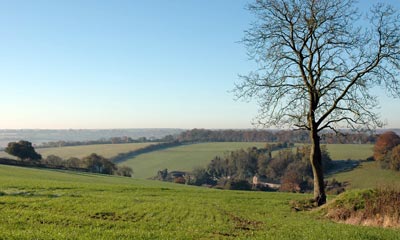 The careful mix of housing on 2.33 hectares alongside a larger area left for wildlife and botanic habitats has been drawn up by Charnwood Landscape Architects in conjunction with Surrey Wildlife Trust.
It includes restoration of 35.35 hectares to chalk grassland for a designated site of nature conservation, demolition of old pavilions and tennis courts, any hard surfacing, retention of the playing fields, pathways, reinforcement of existing hedgerows and creation of new ones, tree planting and renovation of a house off Reigate Road for warden accommodation.
The vast site, between Banstead and Reigate roads, is in the ownership of a landowner who has made several attempts to win planning permission from the council and failed.
icsurreyonline, Oct 20 2005