Homes building 'hammer blow'
PLANS by the Government to create regional bodies with the clout to overrule local authorities which oppose controversial housing and planning schemes were announced this week in a major report linked to the Budget.
The report has worried Essex politicians, some fearing that a population the size of Newcastle upon Tyne would be absorbed if they were railroaded into accepting yet more housing over the next 20 years.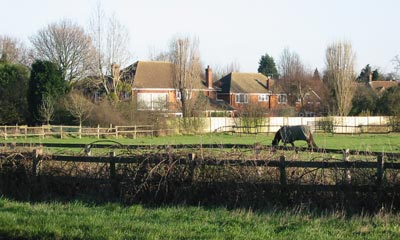 Deputy Prime Minister John Prescott, who commissioned the report, wants more building on green field sites, calling for an extra 200,000 homes in the South East and London as well as growth areas such as the Stansted M11 corridor.
Lord Hanningfield, leader of Essex County Council, condemned the report saying it would be a "hammer blow" to local accountability.
"This appears to be in direct conflict with the Government's own planning Bill and is against local democracy in general," he said.
The Treasury-backed report called for between 70,000 and 120,000 extra homes every year with planning laws changed to speed up the work.
Regional bodies would "guide" vital decisions made by local councils, making it hard for Nimby - Not in My Backyard - authorities to block controversial plans.
Planning bodies would be obliged to take more account of the market - meaning that go-aheads would be harder to stop in areas where prices are rising.
The report's author, Kate Barket, claims that a shortage of new homes were the biggest reason for sky-high house prices in the UK. In contrast, house building had fallen to its lowest rate for 60 years, with just three homes being built each year for every 1,000 people.
Essex County Council is already disputing proposals for new housing numbers imposted at regional level, agreeing under pressure to 110,000 over the next 20 years, but told by the Regional Assembly to build 131,000.
"We are being expected to absord a population of Newcastle upon Tyne over the next 20 years," said Lord Hanningfield.
Essex Chronicle, 18.03.2004