Huge homes plan 'could turn market town gems into commuter suburbs'
Nestled in the heart of the countryside, encircled by the Severn and with an 11th century castle and abbey, Shrewsbury is considered one of England's finest medieval market towns.
But environmental campaigners fear Government plans for a massive house building project in the West Midlands will "ruin" the town and others like it by forcing them to grow by up to 50 per cent in the next 25 years.
Accusing ministers of "environmental vandalism" by concreting over huge swaths of open countryside, they warned the region is becoming the next housing battleground to take the pressure off overheating in the south of England.
The Campaign to Protect Rural England (CPRE) said yesterday the extra building work would swallow up hundreds of acres of Green Belt land and turn individual towns such as Shrewsbury, Worcester, Hereford, Burton-upon-Trent and Rugby - all of which have been targeted - into commuter settlements for the West Midlands' larger cities and towns.
It warns that an acceleration of people moving from cities to the countryside would damage urban regeneration, increase numbers of cars and keep prices unaffordable in rural areas.
This could lead to a poorer quality of life, loss of countryside, increased traffic congestion, longer journeys to work and more pressure on natural resources, it says. The fear is that such large-scale developments could alter the ambience of quintessential English towns like Shrewsbury for ever.
Selby Martin, the vice-president of Shropshire CPRE, said:The Government is running the risk of building houses that will not be necessary but will bring in people from Birmingham and Wolverhampton just because Shrewsbury is a nice place to live. It will kill the goose that lays the golden egg."
A small town with a population of 67,000, Shrewsbury could see an extra 33,000 people coming in without the traffic or social infrastructure to cope with them. Within easy access of the M54 and surrounded by countryside, locals fear it is an easy target for developers.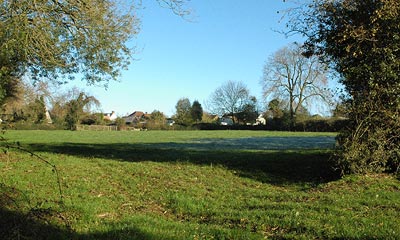 With little or no brown field sites left, campaigners fear that the only option would be to Tarmac over the countryside, leaving serious environmental repercussions.
Some urban authorities are warning that they have limited building land, and that developers would abandon house building on derelict or under-used sites that need remedial work if they were given cheap green field alternatives.
However, some councils in the region want to go along with the Government. Worcestershire county council is contemplating expansions of Worcester and Redditch into the countryside and Coventry and Warwickshire appear willing to sacrifice large areas of Green Belt to let cities and towns expand.
Peter Langley, the vice-chairman of West Midlands CPRE, said that overall the extra houses and other development associated with them could consume up to 40 square miles of land over the next 25 years, most of it green field.
He said: "The West Midlands needs more affordable homes but swamping the market with green field land and playing fast and loose with the region's long-established Green Belts won't achieve that; it's a form of environmental vandalism."
A spokesman for the Department for Communities and Local Government said the CPRE claims were "absolute nonsense". He said: "Three quarters of all new homes in the West Midlands are already built on brown field sites and we know there are thousands of hectares of brown field land that can still be used.
"If we don't build more homes then only a third of today's 10-year-olds will be able to afford a place of their own in 20 years' time."
Daniel Kawczynski is the Conservative MP for Shrewsbury and Atcham. Shropshire county council is also Conservative controlled, the party having won 25 of the 48 seats in the May 2005 elections. The Liberal Democrats won 11 seats, Labour 9 and Independents 3.
Telegraph.co.uk, 07.08.2006