Green Belt under threat from housing plan
GREEN Belt land in south west Hertfordshire is under threat from residential development, after a Government report revealed thousands more new homes must be built in the area by 2021.
The report, published last week, revealed 83,200 new homes are to be built across the county by 2021 including 26,200 new homes in Watford, Hertsmere, Three Rivers and Dacorum.
This represents 7,500 more properties in south west Hertfordshire than recommended in the 2004 East of England Plan (EoEP).
At this stage, these are only preliminary figures and the Government will release finalised targets next year after considering both the panel report and the EoEP, but it is feared councils could be forced to build on Green Belt land.
Three Rivers District Council and Hertsmere Borough Council have criticised the latest report.
Three Rivers covers 21,570 acres, two thirds of which is Green Belt land, and Councillor Sara Bedford, chairman of the development committee, is outraged at the prospect of building 400 homes on top of the 3,600 the council was originally directed to build.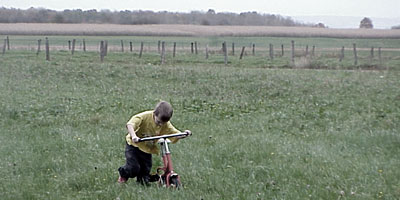 She said: "We need to protect not only the Green Belt but the green areas in our towns and villages. That's what gives the district its character.
"We're not an industrial area that can be built on and the small amount of what we have left is needed. "Also, there isn't the infrastructure to make all these extra homes. There are already problems with schools, traffic congestion and a hosepipe ban. Where is the funding to develop it?"
But Watford Borough Council is confident it can meet the new figure of 5,200 new homes by 2021, a rise in 600 homes, without infringing on sensitive land.
A representative said: "The council is broadly content that Watford can cope with the proposed housing allocation and we are confident that the housing growth can be accommodated on areas previously developed, without touching green field sites."
Hertfordshire County Council leader David Beatty said he was "dismayed" at plans.
He said: "We have repeatedly voiced our concerns about the impact large-scale development will have on our services and the infrastructure of the county, but not only have those concerns been ignored, they have been walked over. "Hertfordshire is already the most densely-populated county in the country how can we absorb almost a hundred thousand new properties without our existing residents being affected."
watfordobserver.co.uk, 30.06.2006