Council dismisses plan for 94 homes
PLANS to build 94 homes on a town centre greenfield site have been thrown out by councillors.
When planners at South Kesteven District Council were asked to show support for the application by raising their hands, no one moved a muscle.

The application they refused was a request by Persimmon Homes Ltd to build a 94-home development on land east of Godsey Lane in Market Deeping.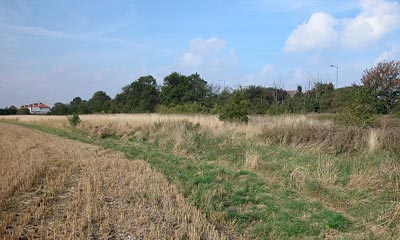 Planning officers had already spoken of their disapproval, because of the location of the site – previously undeveloped green field land.

In an agenda, which acted as a guide to councillors, planning officers said: "In the opinion of the local planning authority, other sequentially preferable previously developed sites exist in the district, and the bringing forward of this site will be prejudicial to the planned growth of South Kesteven as a whole."

Planners at the Development Control Committee meeting yesterday agreed with this advice and sent developers packing with their application.

Today, Councillor Alan Gailbraith, of Market Deeping Town Council's planning committee, who also recommended refusal of the application, said he was not surprised by the result.

He said: "I'm not pleased this application has been turned down because we need affordable housing.

"My daughter and her boyfriend have had to move out of the town because there is no way they can afford property here, and sadly this is the case for many other first-time buyers. However, this was not the right area to put them on.

"The council as a whole is rather concerned about the whole of this site, some of which has been developed without a structure on greenbelt land which is against government guidelines.

"However, all the brownfield land in Market Deeping has mostly been used up. It's a terrible situation. We have nowhere to build homes, but we desperately need affordable housing."
peterboroughtoday.co.uk, 29th July, 2005