Campaigners plea to halt greenfield homes plan
The Deputy Prime Minister is being urged to save greenfields from the threat of major new housing developments.
The call, from the Campaign to Protect Rural England, comes only days before John Prescott is expected to make a statement about future building plans for the South East.
The Government has identified four key housing areas in the region – Milton Keynes, the Cambridge-Stansted M11 corridor, Ashford in Kent and the Thames Gateway.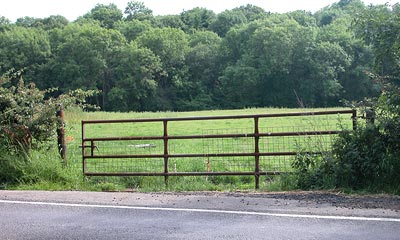 Mr Prescott says it is vital that thousands of affordable new homes are built there in the next few years to accommodate key workers such as nurses, policemen and teachers.
But the CPRE warns that without radical changes to the strategy for the Milton Keynes and South Midlands region, an area of greenfields the size of Slough could disappear under bricks and mortar by 2021.
CPRE planning campaigner Julie Stainton said: "The recent proposals for the M11 corridor were subjected to a Strategic Environmental Assessment.
"But the proposals for the Milton Keynes and South Midlands area have had no such assessment, so we can only guess at the probable consequences. They are likely to be equally devastating."
The CPRE highlights twelve key areas of concern about the plans for this area, warning of the sheer scale of the proposals and the failure to test them against their probable impact.
The group says there are also serious threats to designated Green Belt land and the wider countryside.
It complains of a lack of any specific requirement for affordable housing and a failure to set regeneration targets.
This failure could encourage the neglect of brownfield land with consequent unnecessary development of greenfield sites, adds the CPRE.
It also warns of the threat of severe road congestion which could result from the lack of commitment to public transport improvement and the increasing imbalance between housing and jobs.
There is also the danger of stoking up development pressures here, sucking economic opportunities from neighbouring areas to the detriment of all regions.
Julie Stainton added: "The Deputy Prime Minister has spoken enthusiastically of his vision for sustainable communities. We hope he is not about to tarnish that vision by waving through these proposals unchecked. The countryside needs him, now more than ever, to turn the tide."
news.scotsman.com, 20th October, 2004