Tories Attack over Greenbelt 'Elastic'
The greenbelt around Britain's cities has become "less a belt and more a piece of elastic", Tories said today.
Shadow planning minister John Hayes accused the Government of failing to prevent urban sprawl.
He said at Commons question time: "The greenbelt was always intended to be a tight belt of land to prevent urban sprawl.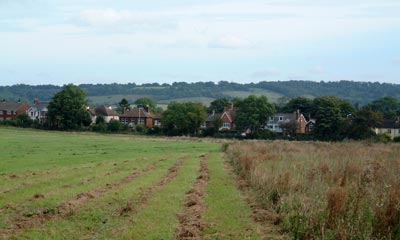 "Since 1997, it has become less a belt and more a piece of elastic as the greenbelt has expanded into open countryside further from the places it's supposed to protect."
Planning Minister Keith Hill replied that since 1997 the greenbelt had expanded by 25,000 hectares and that there are plans to expand it by a further 12,000.
"It was the Conservatives who allowed low density development to destroy and concrete over our countryside.
"It is this Government that is committed to brownfield first and we are already achieving well over our 6% objective for development on brownfield sites and we will continue with that purpose."
He said Tories had "allowed developers to rampage over the environment" when they were last in power.
The Government would "continue to resist greenfield development and continue to protect our inner city areas and town centres", he added.
scotsman.com, 21.04.2004