New developments - Green Belt will have to go to fit in 10,000 new homes
A STAGGERING 10,000 homes could be built on Welwyn Hatfield countryside under a regional housing plan - almost twice the amount originally proposed.
The news has left council bosses, planning officials and environmental groups reeling.
Most believe the only way the borough could accommodate such a massive development would be to build on protected Green Belt land.
And they are extremely concerned that the Government appears to have set NO cash aside to improve local infrastructure such as roads, public transport, schools and water supply.
Councillor Mandy Perkins, executive member for planning and environmental health at Welwyn Hatfield Council, told the WHT: "This is an incredible number of houses.
"We simply can't accommodate them without using Green Belt land and that's really frightening."
The East of England Regional Assembly (EERA) - a government body which exists to promote the economic, social and environmental well-being of the region - had originally recommended 5,800 new houses should be built in Welwyn Hatfield.
But an independent panel published a report on Thursday advising the Government that the borough could "comfortably fit in another 4,200 over the next 15 years".
This brings the total number of new homes under the East of England Plan to 10,000 - 10 times the size of Welwyn and two thirds the size of Hatfield.
Chris Conway, the council's chief planning and environmental health officer, said: "It beggars belief to see how the panel can suddenly say that yes we have space to do this.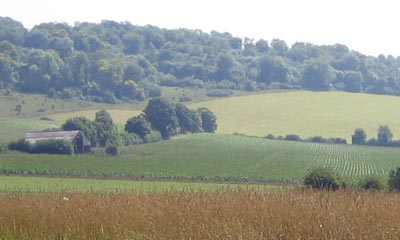 "Where we go now I do not know. We will want to vigorously defend this."
Kevin Fitzgerald, of the Campaign to Protect Rural England (CPRE), said it was an ominous sign that the panel had directed the council to conduct a Green Belt review.
"It's a worry," he said.
"This usually means moving land from the Green Belt.
"It's a threat to the countryside, a threat of congestion and a threat to water resources."
However, in its report the panel dismissed such claims as "exaggeration".
It stated: "The spectre of 'concreting over' the countryside is a gross exaggeration which has no place in serious debate.
"As anyone who knows the region...will be aware the East of England has very extensive tracts of country, far and away the majority of its physical area, which is beautiful, productive and under no threat of urban development either now or in the future."
* The Government will now consider the panel's proposals and there will be a period of public consultation before the East of England Plan is adopted in spring 2007.
Although it would have no choice on the number of houses being built, it would be down to the borough council to decide where they would go.
whtimes.co.uk, 28.06.2006