Government eroding greenbelts, say Conservatives
The Conservatives attacked the government today for endangering greenbelt land designed to prevent urban sprawl.
They highlighted several areas of government policy that they claim have resulted in 2,500 acres of greenbelt land being concreted over each year under Labour.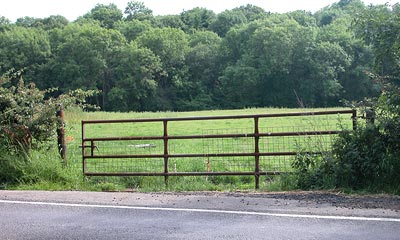 Shadow local government secretary Caroline Spelman said John Prescott's policies were destroying greenbelts and creating "a concrete scar across the face of rural England".
Several areas of government policy have been singled out for criticism, including changes to planning laws designed to increase the housing stock of the country.
The Tories also claim national planning rules have been changes to downgrade the status of greenbelts, and the deputy prime minister has allowed a total of 162 planning applications on greenfield sites.
Regional assemblies are also deleting greenbelt designation, the Conservatives say.
"Mr Prescott gave a guarantee that the greenbelt would be protected under his tenure," Ms Spelman said. "In fact, under his watch, greenbelt protection has been erased on a whim by unelected regional bureaucrats and consistently sidelined by weaker planning rules."
She said the "abuse" of greenbelt land was "unpopular and unsustainable" and called for an urgent review of the environmental impact of the government's housing policies.
The move by the Tories, which comes on the eve of the 50th anniversary of the creation of greenbelts, follows a similar complaint in May by the Campaign to Protect Rural England (CPRE).
The CPRE said that greenbelt policy faced a "major onslaught" from government initiatives and greenbelt boundary reviews.
In July the government launched measures designed to make planning more responsive to housing demand. They also claimed greenbelt protection had been increased.
Greenbelts were formally introduced by 1955 by a Conservative government designed to restrict the sprawl of built-up areas. About 13 per cent of all land in England is classed as greenbelt.
politics.co.uk, 2nd Aug, 2005