Greenbelt giveaway
Tyting Farm, a mile or so from the centre of Guildford, in Surrey, lies in the some of the finest downside countryside in southern England. It has been owned by the borough council for more than 60 years and farmed for centuries, but in the next few months, unless there is a dramatic change of heart, this nationally protected greenbelt land, with several national walking routes crossing it, will be sold in lots at prices deliberately set by the council to exclude farmers.
Guildford locals are furious at what they expect to be a carve up by speculators of 115 acres of the best land, and the development of extensive farm buildings. "The council is excluding anyone wanting to farm the land," says John Rigg, a resident and, coincidentally, head of international investment at property company Savills in London.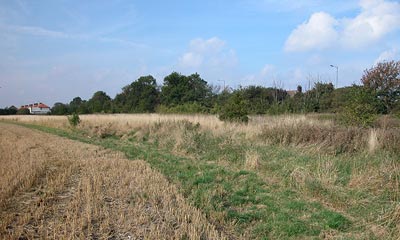 "The issue is one of protecting this outstanding landscape, and the fact that the only sustainable way to protect agricultural landscape is by retaining it in agricultural use. By selling it in small lots at development value rather than agricultural value they are doing everything possible to preclude agriculture".
Once sold off, the landscape will be lost to farming and future generations as commercial pressures take over, say the protesters. "This is despite every stated policy of the council to protect the greenbelt and particularly areas of outstanding natural beauty such as the Surrey Hills," says Rigg.
Since the outcry, the council has said it now intends to "further protect [the farm] from inappropriate development" with extra covenants protecting its use. Guildford lead member for finance Tony Rooth says: "We are not doing this for the money. We are trying to save Tyting farm, which is in a very dilapidated state. We have no intention to develop the land.
"There are not going to be industrial parks or housing estates. There will be no polytunnels. Our advice, from Savills, is that the land, which we are selling for about £6,000 an acre is not viable as farmland. It will be used for grazing or equestrian use".
Rooth says he envisages the extensive farm buildings being done up to provide "moderate business use" or "small-scale residential buildings". "I don't know how many people may live there. There may be enough for 10 houses," he says.
"These extra restrictions are not worth the paper they are written on", insists Rigg. "They can be cashed in at a later date. The land is not safe. There is an alternative, cheap and effective, which is to put the land in perpetual covenant for the benefit of the community. Farmers on both sides of the farm want to take it on but are not being allowed to."
guardian.co.uk, 08.02.2006