Battle for Priest Hill Green Belt
THE battle for Priest Hill is about to begin as environmentalists and neighbours oppose a development bid for planning permission to build 90 homes on this Green Belt site in Ewell.
Surrey County Council, the Council for the Preservation of Rural England, Surrey Playing Fields Association and Ewell Village Residents' Association are mounting a campaign against Esher-based Combined Counties Ltd's application to Epsom and Ewell Council.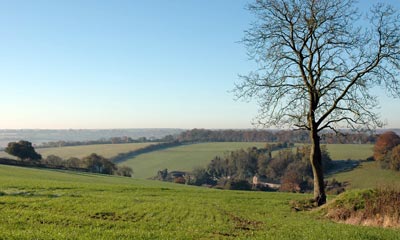 All are sceptical of the company's insistence that handing over a section of 43.64 hectares to Surrey Wildlife Trust for a nature reserve will protect the rest of Priest Hill from further development.
Surrey county councillor and Epsom and Ewell councillor Nigel Petrie pointed out that the Government are intending to restructure Green Belt planning laws, enabling them to take large sections of these protected open spaces between cities and rural areas for homes.
He said: "Priest Hill, the largest field in the Domesday Book, is one of the most significant areas in the Green Belt round London.
"If any part of this goes for development the rest will go and I am particularly concerned that other acres in our borough - smallholding land adjoining Priest Hill and fronting Reigate Road and land on the other side - could also be developed.
"Trafic arising from the proposed development cannot be adequately accommodated within the surrounding highway infrastructure."
Combined Counties Ltd is so determined to win public approval for its proposals that it staged an exhibition at Bourne Hall.
Public feedback was mixed but those who supported the proposals had the view that some building on the site was inevitable.
icsurreyonline.co.uk, 10.01.2006