Threat to 'green belt' 50 years on
Countryside campaigners are marking today's 50th anniversary of the Green Belt by claiming that the protected areas are under threat from development as never before.
The warning, from the Campaign to Protect Rural England, was accompanied by Conservative claims that John Prescott is presiding over the destruction of the specially protected areas.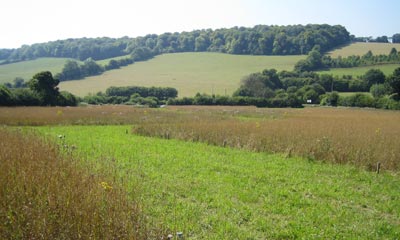 Caroline Spelman, the Tories' local government spokesman, said: "Unless Mr Prescott calls off his bulldozers, the legacy of this Labour government will be a concrete scar across the face of rural England."
It was 50 years ago that a Tory government extended green belt protection zones outside London "for the well-being of our people and for the preservation of the countryside".
A Mori survey, published by the CPRE yesterday, reported that 84 per cent of people believed green belts should remain undeveloped. Henry Oliver, the CPRE's head of planning, said it was time the Government took action to safeguard them.
Mrs Spelman said: "Under his [Mr Prescott's] watch, green belt protection has been erased on a whim by unelected regional bureaucrats and consistently sidelined by weaker planning rules."
But a spokesman for Mr Prescott said: "The fact is, we changed the policy so that 70 per cent of new development is on brownfield [previously used] land compared to 50 per cent when the Tories were in office."
telegraph.co.uk, 3rd Aug, 2005