Green belt plan attacked
Green belt campaigners in Aberdeen have accused the city's council of proposing an unlawful plan to build thousands of new houses on protected land.
But Aberdeen City Council claim there is no conflict between its plan and the existing area structure plan.
It wants to release green belt land to build 6,000 new houses after 2010.
But existing planning laws say no more than 800 houses should be built, which is the Aberdeen Greenbelt Alliance protest group's line of argument.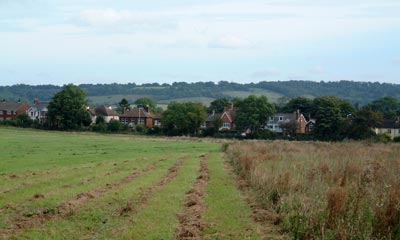 Unlawful plan
The protesters believe the council's new plans are unlawful as a result and are objecting.
Protest group advisor William Walton said: "The council is planning to release land for about 6,000 houses in the greenbelt post 2010.
"The structure plan doesn't allow for that, it specifically only allows for about 800 houses.
"Therefore the two plans don't conform to each other and in therefore the local plan, in my view, is unlawful."
The proposed developments include building homes at Kingswells, Cults and Bridge of Don and the creation of a small town of up to 1,000 houses on greenbelt land at Countesswells.
More room
But council leader Kate Dean claims the city needs new affordable housing in the future and said there was no conflict with the existing structure plan.
She said: "We need to actually find room for more family houses.
"Many, many people are leaving the city in order to find the two or three-bedroom house with the garden in which to bring their family up.
"We find we're losing population and we need to try and do something about that."
The consultation on the use of greenbelt land ends on Thursday with a final decision set to be made by the council next year.
From there the issue will probably move on to a public inquiry considering the level of opposition to the plans.
BBC News, 28th September, 2004