'Green' row on leisure complex
Build on brown-field site instead, say countryside campaigners
GREEN campaigners in South Yorkshire have hit out at plans for a £300m development to breathe new life into Rotherham, saying it is "outrageously inappropriate".
Rotherham Council is recommending approval of the Yes! Project later this week.
Developer Oak Holdings wants to build the biggest indoor leisure and tourism development in Europe at the former Pithouse West coal mine site, creating more than 2,500 jobs.
But leading environmental group the Campaign to Protect Rural England (CPRE) say the project should not be allowed because it will swallow up valuable green-belt land and could also jeopardise future urban regeneration projects across South Yorkshire.
The CPRE says it would devastate part of the Rother Valley Country Park and seriously damage surrounding green-belt countryside.
But it is expected to be given the go-ahead at a planning committee meeting on Thursday. If so, it will then be sent to the Office of the Deputy Prime Minister (ODPM) for final approval.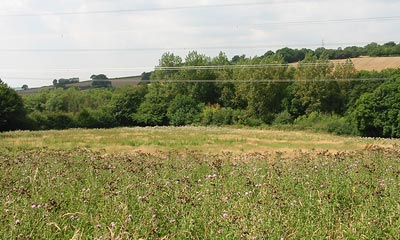 John King, planning officer for CPRE South Yorkshire, said: "The Yes! Project is undoubtedly an exciting initiative for South Yorkshire but it is entirely unsuitable for this location.
"It simply makes no sense to devastate an attractive, re-generated green-belt site when previously developed, brownfield land in the area lies idle.
"Green-belt land is protected by law and it is unacceptable that this valuable countryside could be sacrificed because developers have failed to use derelict, urban sites creatively."
Now the CPRE is urging Rotherham councillors to refuse the application and compel developers to consider brown-field sites in line with Government planning guidelines and green- belt legislation. It suggests a split-site development linked by shuttle bus services plus river and canalside walks.
Initially Sheffield Council planners had also refused to support the Yorkshire Entertainment Sensation (Yes) project, fearing that the plans, which included the largest theatre outside London's West End, a four-star hotel, an extreme sports centre and a golf range, would detract from the city centre.
But council chiefs later relented after Oak Holdings agreed to remove plans for a cinema, theatre and bowling alley. Plans for bars, shops and restaurants have also been significantly reduced.
Oak Holdings also signed a deal to bring "a state-of-the art innovative indoor entertainment centre" to the area.
But Sheffield Council leaders have been given assurances that this will not affect other potential development in their city.
Last night Steve Lewis, chief executive of Oak Holdings, said: "We are hoping to receive this positive step forward for the YES! project. As well as strengthening the tourism offer available in South Yorkshire, the scheme will produce over 2,700 jobs in line with the ODPM's Northern Way initiative.
"We are in a number of ad-vanced discussions for large operators to showcase their technology including a 'Univ-ersal Studios'-style attraction.
"Furthermore, Venture Extreme UK will produce an Olympic standard canoe slalom and the Baydrive Group will open one of their innovative golf driving centres here. We will be announcing other quality signings in the near future."
A railway station would also be built on the site.
yorkshiretoday.co.uk, 08.05.2006