Village green idea comes a cropper
A leading councillor says he would be willing to sell off council land to developers to give them a route into a former Green Belt site.
The comments come just one week after residents failed in their bid to keep the privately-owned land at Castleview as village green, following the discovery that crops had been grown there in the past 20 years.
Developer Kelobridge Estates currently have two planning applications to build houses at Castleview.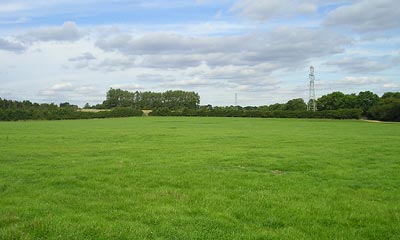 The first has access from Castleview Road, although a council spokes-woman confirmed the borough's Local Plan actually prohibits access to the site from either Castleview or Blenheim Roads.
The second application has access through council-owned land in Upton Court Park to Upton Court Road.
And cllr Geoff Howard (Con: Cippenham Green), commissioner for resources, this week said: "I would prefer the council to sell the tarmac strip near the car park to be used as an access road. That land is worth nothing to the council, and we will save the residents of Castleview Road a hassle if access came through there.
"That is my personal preference, but obviously it will need to be discussed."
Both schemes include plans for residential development with public open space, but the second also offers a new primary school and play area.
Campaigner John Underdown, 73, of Castleview Road, said: "Access from Upton Court Road won't save us any hassle because the traffic will double whichever access is used. But I am still going to try and fight to save the land from development. I have got something up my sleeve but I have to check some facts."
IC Berkshire, 12th November, 2004