MP Lilley accuses government of Green Belt sacrifice
The Government is planning to scrap Green Belt protection to "dump executive homes on our green spaces", Harpenden MP Peter Lilley is claiming.
Mr Lilley said Labour is drawing up policies for a future Parliament to abolish the Green Belt to cope with the need to build 145,000 houses a year in Britain.
Mr Lilley said last week: "Labour's plans to let rip with the bulldozer and concrete mixer will provoke huge outrage.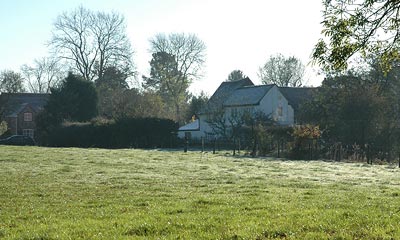 "We all want to see more affordable housing. Yet abolishing the Green Belt would just result in more executive homes being dumped on our green spaces rather than addressing the demand for more housing to buy and rent near existing communities that have schools, hospitals and other amenities.
"It is essential to retain the green lungs between Harpenden, Luton and St Albans.
Mr Lilley was responding to a report in last Monday's Guardian newspaper that revealed a government think-tank is considering replacing the Green Belt with protected national parks.
According to the report ministers feel the current system is too eroded and of questionable environmental significance Mr Lilley said: "There have been pressures on the Green Belt throughout my time in Parliament but so far we have been able to resist them.
"Not a single acre has been sacrificed to house building over the last 20 years."
This week St Albans District Council has been told by the East of England Regional Assembly it must find space for 385 homes every year until 2021.
District council planning portfolio holder Chris Whiteside described the news as "disastrous " but believes the assembly's announcement, coupled with other events, made plans to scrap the Green Belt predictable.
For many months small plots of Green Belt land around St Albans including Harpenden Road, Sandridge, Kimpton and Chiswell Green have been advertised for as much as £250,000 for quarter of an acre.
The developers advertise each plot as an investment and imply that the Government is likely to allow house building on the land in the future.
St Albans MP Kerry Pollard, who was unavailable for comment, recently sparked controversy by stating that the Green Belt was "a campaign for the 20th Century".
After a call by Conservatives for the Government to distance itself from his comments, Mr Pollard said he believes the Green Belt policy needs to be enhanced and extended and green sites should still be protected.
Councillor Whiteside said: "I believe this story has been leaked so the Government can fly a kite and judge public opinion."
A spokesman for the Office of the Deputy Prime Minister (ODPM) denied any plan to scrap the Green Belt and said last year's Sustainable Communities Plan laid out the Government's commitment to protecting green spaces where possible over the next 30 years.
This is Local London, 17.02.2004