Priest Hill Green Belt land development
Surrey County Council is cautiously favouring Priest Hill as the site for a critical care hospital.
Assessments issued to the authority's executive have gone so far as to agree it would help health bosses mastermind the most sympathetic building for the sensitive Green Belt site, although a public inquiry would be necessary.
They say: "This site is central, has good access and issues with the Green Belt could be overcome. "We would help co-ordinate a master plan to ensure development was as sympathetic as possible."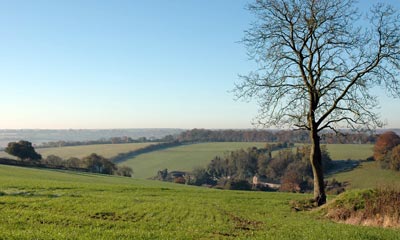 This gives credence to leaked information that, although a public consultation process over five choices of sites has only just ended, 16 acres of Priest Hill have been chosen as the best compromise.
There has been massive opposition from Epsom against seriously sick and injured patients being at risk from long journeys should the core cutting edge medical and surgical hospital be built at St Helier.
It would stand as the core of a reconfiguration of Epsom and St Helier NHS Trust services which will also replace its two hospitals with 10 routine care centres.
The eventual choice of five sites - Epsom Hospital, open land opposite St Helier, Sutton Hospital, Priest Hill and West Park - will be considered by Sutton and Merton and East Elmbridge and Mid Surrey Primary Care Trusts.
This week a spokesman for the project dismissed the claim of an early Priest Hill decision as "completely untrue. It's very early yet."
But County Councillor Nigel Petrie agreed it was being discussed and fears building on the presently privately owned land would set a precedent for housing developers.
Epsom and Ewell MP Chris Grayling has fought for the new hospital to be sited at Epsom Hospital's Dorking Road site and, failing this, has not yet given up on its divorce from the trust. He met consultants on Saturday to discuss a strategy - but would accept Priest Hill "very, very reluctantly and only if it preserved most of the site as public open space."
Sutton and Cheam Liberal Democrat MP Paul Burstow dismissed the possibility, saying: "It is Green Belt and would cost a fortune."
IC Surrey, 7th December, 2004