Green belt homes approved
3,600 new homes have been approved between Stevenage and Hitchin.
HIGHLY controversial plans for 3,600 homes to be built on green belt land between Stevenage and Hitchin have been approved.
Deputy prime minister John Prescott has given his backing to the development which will include affordable homes, schools, community facilities, playing fields, shops and transport but he refused a proposal for 5,000 dwellings.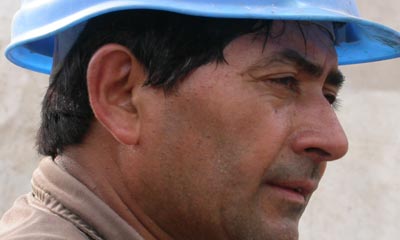 The announcement has been met with mixed views.
Barbara Follett, MP for Stevenage, welcomed the plans, saying: "New homes are desperately needed for the people of Stevenage and Hertfordshire.
"Every week I receive letters from constituents who are desperate for housing. Now, at last, I can offer something other than hope. The fact that over a quarter of the new homes will be affordable ones is also excellent news.
"Stevenage needs to grow. It needs to reach the size needed to attract decent shops and businesses."
Stevenage Borough Council also support the decision.
Leader of the council, Brian Hall, said: "There is a genuine housing shortage in Stevenage and we need to do something about it now. Our work to regenerate and expand the town will have immense benefits for both our existing and future residents."
But the Campaign Against Stevenage Expansion (CASE) were left bitterly disappointed by the decision, claiming it would be an environmental disaster.
Chairman Tim Akeroyd said: "Good quality land will be lost for ever. Who knows where the development will stop."
He said CASE is considering appealing the decision at the High Court.
Peter Lilley, MP for Hitchin and Harpenden, slammed Mr Prescott's decision, saying: "The danger of this decision is that it could lead to Hitchin and Stevenage gradually merging into each other."
Oliver Heald, MP for North East Herts, said: "Stevenage does not need this development, which narrows the gap with other towns and opens the future possibility of a large conurbation in North Herts.
"The Government is already moving on to talk of testing the potential for growth to the south and east of Stevenage. Where will it end, people ask me? You only have to look at the big towns in the Thames Valley to see the answer.
"I don't want to see a town running from the edge of Luton to the edge of Buntingford."
The West Stevenage development will comprise three interlinked urban villages each with its own facilities.
Andrew Dutton, the project director for the West Stevenage Consortium, said: "This is an important step towards the delivery of much-needed new housing in Hertfordshire, including nearly 1,000 affordable homes."
herts24.co.uk, 24 October 2005