Ammo dump homes bid goes to public inquiry
A PUBLIC inquiry is to be held after developers appealed to the Government for permission to build 76 houses on the site of riding stables and an historic World War Two ammunition dump in the middle of the Green Belt.
The move comes following repeated hints in speeches by Prime Minister Tony Blair and his deputy, John Prescott, that the Green Belt - a tract of open land encircling metropolitan areas - may no longer be sacrosanct and immune from the Government's housing development programme.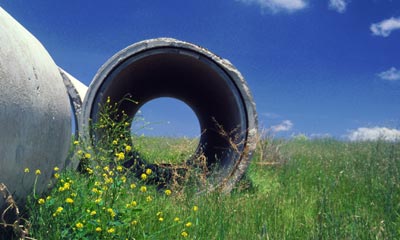 Aspinal plc wants to build the 76 houses together with an access road at Courtlands Farm, in Park Road Banstead.
The company is appealing against the refusal of planning permission by Reigate and Banstead Borough Council --and the developer's intentions have sent shock waves round the area.
Ten years ago no developer would have been prepared to spend time and legal expenses on trying to invade Green Belt land.
But now pronouncements coming from Whitehall are making builders optimistic that, even if they fail now, a judgment from a Department of Environment planning inspector might give them a clearer idea of when they could be in with a chance of gaining approval.
surreyonline.co.uk, 24.02.2004