"Where is future land supply going to come from?"
Savills are one of the UKs premier Land Agents and as such have a team of property and research professionals dedicated to understanding land markets so that they can inform property investors.
They have a strong market insight, provided by the Savills network, in conjunction with a significant external consultancy business which enables them to provide property analysis, commentary and forecasting.
Most of this land research information is available free of charge and can be found at http://www.savills.co.uk/research/. I recommend that you have a look.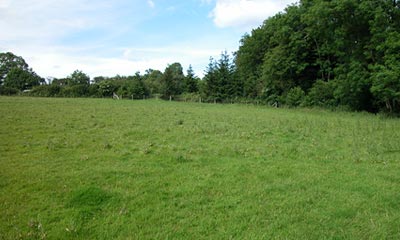 I have summarised one of their "Land Issues" articles on Residential development land (Autumn 2005) which asks the questions:
" Where is future land supply going to come from?"
Is brownfield land really the answer?
Land is a rare commodity. Price rises of 762% over the last 20 years confirm that it is becoming increasingly competitively sought-after. With planning policies restricting the supply of greenfield land for house building this is perhaps hardly surprising.
Our latest analysis of house builders' land banks shows that the average number of plots held by the major players has not changed appreciably since 1999. The number held, when expressed as a number of years supply, actually fell last year. The big worry amongst housing suppliers is perpetually "where is the land going to come from?" The recent answer has been previously developed land. But can brownfield land meet the immediate needs for residential development land?
We should be reassured therefore that, according to the ODPM, there is enough previously-developed (brownfield) land potentially available in England alone to provide plots for nearly 1 million new homes.
Yet we believe that these figures paint an unduly optimistic picture and one that is unlikely to be realised even in the long term. When the ODPM's National Land Use Database (which monitors previously developed land supply) is examined more carefully, it reveals some sweeping assumptions about what can be developed as housing. Of the 64,000 hectares of previously developed (brownfield) land identified by local authorities, 26,000 hectares are still in use and only 38,000 are vacant. In practice, this rules out development in the near future as existing users and businesses have to be relocated (often to other brownfield sites).
On top of this, not all land for sale is suitable for housing and, even where it is, not all of it has been allocated for housing. Less than 15% of the land identified is currently even allocated for pure housing. Although two-thirds of the land allocated for Mixed Use will probably be used for housing, still only 17,500 hectares, or a mere 27% of the database is actually housing land.
We estimate that true housing building plot supply on previously developed land falls well below that of the ODPM. Realistically, we think that true supply stands at 447,737 units, less than half the level put forward by the ODPM and represents under five years supply at current build rates.
Another issue to address is that too much of this land is in regions of relatively low demand, such as the North West and Yorkshire/Humberside. The ODPM have been particularly optimistic in their projections of supply in the South East, while we believe that true supply is 30% of the ODPM figure in this region.
Setting this aside, given the long lead periods and difficulties in developing brownfield land, it may be that even five years supply will fail to meet current demand as these sites could take 10 years to develop.
Apart from supply considerations a further question to ask is whether brownfield land can meet current market demand? The increase in the proportion of units built on brownfield land has been driven by the increasing development of city centre flats. Recently oversupply in some locations and a falling demand from buy-to-let investors, who were the main drivers of this market, has meant that house builders have shyed away from brownfield sites which tend to be located in urban locations. If our prognosis is correct, the number of units being built on brownfield land will fall as a result of limited land sales supply worsened by a weakening new build flat market.
If new housing supply is to be maintained, let alone increased, a politically unpalatable fact has to be faced. Alternatives to brownfield land sites will have to be found.
Savills, Autumn 2005