Massive freight scheme 'crucial for 7,000 jobs'
A MASSIVE road-rail freight interchange will create up to 7,000 jobs on Merseyside, it was claimed last night.
The decision by Halton Council to press ahead with a vital landscaping scheme at Halebank, Widnes, has angered campaigners protesting at a loss of greenbelt land.
But councillors last night said the prospect of creating thousands of jobs in an area of high unemployment was more important than green space.
The Ditton Freight Park will span up to two million square feet, making it one of the biggest freight terminals in the country.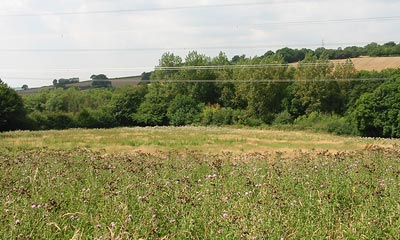 The aim is to have an interchange along a mile-long stretch of the main Liverpool to London West Coast line between Ditton and Halebank.
The council says it will create a huge buffer zone, so that when the facility is established there will be a heavily landscaped barrier.
But part of the terminal will encroach on green space known as Lovel Fields.
They claim Halton Council leader Cllr Tony McDermott pledged three years ago to block the scheme from encroaching on to green land.
Last night Cllr McDermott said: "This is a very important scheme for Widnes and Merseyside and I have always supported it.
"I acknowledge that it will take in some green space, but the fact is the project presents a huge opportunity to create jobs and remove freight off our congested roads."
"The facility needs a mile-long stretch of straight rail track and that is what we have at Halebank. Mostly it will utilise brownfield land."
icliverpool.co.uk, 20.01.2006