Expansion scheme for university
A multi-million pound plan could see a major expansion of Cambridge University which could include three new colleges.
The colleges will be the first since Robinson was founded in 1979.
Much of the proposed 57-hectare site, which is owned by the university, is designated Green Belt land.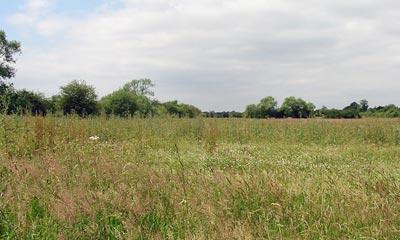 Cambridge City Council has now agreed to put the proposal into the draft local plan which is set to be debated over the next year.
The site is bounded by three major roads, including the M11.
The proposals could also see new housing for university staff, more academic facilities, houses for sale, research and development space.
It could also include community facilities such as a primary school and shops, public open recreation space, a nature conservation area and park-and-ride and park-and-cycle areas.
The site is close to the West Cambridge site which has seen its own massive development over the past few years.
The historic heart of the 800 year old university is relatively small - the new development will be more than twice its size.
The university said the new build is essential to its future and for it to maintain its reputation as a world leader.
'Cambridge Phenomenon'
Four years ago there were just over 16,000 students at the university.
By 2025 it expects that number to have risen to close to 21,000 with the number of staff doubling.
However, because of the high house prices in the area, the university has found it difficult to recruit staff.
The university also points to the need to maintain the "Cambridge Phenomenon" - the clustering of high-technology companies in the region.
The university fears that without a physical expansion of the university, future opportunities may well be lost to Cambridge.
'To preserve green corridor'
A spokesman for the university said: "The university is determined to work closely with the local community and councils to achieve environmentally sensitive, sustainable, beneficial development over the next 20 years."
A university spokesman pointed out that this is a long term project and that no specific plans have yet been drawn up or agreed.
The university said the project could be completed under stringent environmental guidelines to preserve the green corridor into the centre of Cambridge.
The land is currently used mainly for agricultural purposes, although there are some existing residential and research buildings on the site.
BBC News, 04.05.2004