Housing chief calls for loosening of green belt
THE head of one of Scotland's leading house-builders has called for a redrawing of Edinburgh's green belt to accommodate "sensible" development.
Gerry More, managing director of Cala Homes (East), said more land needed to be freed up on the west and south side of Edinburgh, in a move he believes could curb the influx of commuters from West Lothian and Fife.
"We need to get some sort of redrawing of the green belt which was put in place some 40 or 50 years ago and has never been revisited since," he explained.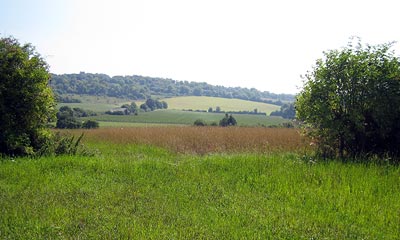 "The whole dynamic of the Edinburgh economy has changed. It's no longer just in the city centre where there are housing problems. There has been a migration towards the west in relation to office space and the housing market has never reacted to that."
Mr More added that, as Edinburgh's housing market continued to grow in line with its economy, more family homes needed to be built.
"There needs to be more family accommodation to support workers moving into the likes of the Royal Bank of Scotland's global headquarters at Gogarburn and to support the growth of the Edinburgh economy," he said.
A council spokeswoman agreed there was a "need to amend and update" green belt policy.
"Work is currently ongoing on the Structure Plan Review which will provide the opportunity to consider a range of scenarios for the long-term planning of the green belt in Edinburgh and the Lothians."
Cala - which yesterday announced an eight per cent increase in annual pre-tax profits to £27.8 million on a slightly-reduced turnover of £225.1m - is currently responsible for a number of projects around Edinburgh, including the £80m redevelopment of the grade-A listed Donaldson's College in West Coates, which is to be turned into upmarket apartments with an additional crescent of homes to the rear.
Mr More said the timing of the development depended on when the college was able to move to its new facility.
He said: "We are happy for them to move out in their own time before we strike a blow in the development itself. I would think we are talking a couple of years before it kicks off."
While the acquisition of Westbury Homes by Persimmon last week grabbed the sector headlines, Mr More admitted Cala was happy to remain in the shadows when it came to consolidation in the house-building industry.
"We're a private company so we wouldn't be getting involved in that sort of thing," he said.
"When you are listed on the stock market - like we were until six years ago - you can expect people to come knocking at your door, particularly when the market gets a bit more difficult.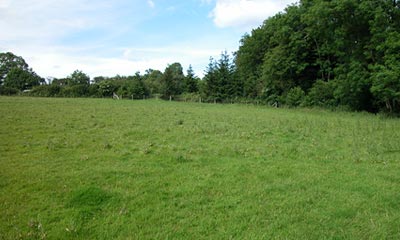 "We're in no rush to be going out looking at that sort of corporate activity and are quite happy to be building our organic business and delivering our quality product to clients."
However, Mr More expects to see further consolidation in the sector, particularly involving companies in the tougher market environment of the south-east of England.
He said: "We're still seeing volume in Scotland, albeit at a slower rate, but nonetheless, there is still a market. The further south, the more difficult the market."
THE FACTS
Cala was originally founded as the City of Aberdeen Land Association in 1875, as a land management company collecting feu duties and ground rents.
The company later became the first Scottish company to be listed on the London Stock Exchange.
In 1974, current chairman Geoff Ball acquired a controlling interest in the business. Diversification into housing development in Scotland was quickly followed by a move into commercial property development.
Cala Properties, a subsidiary formed to develop commercial property, signed the biggest deal - at about £35 million - in the firm's history in 1994 for the development of the commercial offices alongside the Edinburgh International Conference Centre.
Following a management buy-out, led by ten senior staff and supported by the Bank of Scotland, Cala became a private company in 1999, valued at £93m.
scotsman.com, 29.11.2005