Green Belt Plan Rubber-Stamped
A massive 360-home development on Green Belt land in Hucknall has been given a conditional thumbs-up by Ashfield District Council.
Members at a planning committee last week gave the application for Broomhill Park by Notts County Council, conditional consent.
But as the major development is on Green Belt land, the final decision will rest with the Government Office for the East Midlands (GOEM).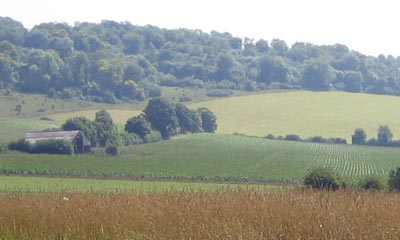 The development was first allocated in the controversial Ashfield Local Plan in 1997.
Thousands of houses, many on Green Belt, will be built in Hucknall over the next decade to meet housing targets handed down from government.
The Broomhill Park scheme will include access from Nottingham Road, open space, footpaths, landscaping and a pond.
The developers will have to leave ten percent of the site as open space in the form of a junior football pitch, changing room, car park and play area.
It is hoped that a cycle path will link through the new estate and there will be a public right of way between the development and Farleys Lane.
Coun John Wilmott (Lab), of Hucknall, said: "This council fought against any erosion of Green Belt land. This application and others were forced on us so we didn't really have a say on it. I move this proposal unwillingly but we have no way of stopping it.
"One thing I am happy about is the significant contributions from the developers and this will benefit the people of Hucknall. They deserve it."
Hucknall's Coun Geoff Thorpe (Ind) said he had fears about traffic problems and added: "Nottingham Road will be a main entrance to the site. But this is already gridlocked during rush hour so I fear it can only become worse."
Coun Roy Adkins (Ind), of Sutton-in-Ashfield, called for farm buildings on the site to be preserved. "They give character," he added.
But Paul Stone, planning chief at Ashfield replied: "In truth they are dreadful. The best thing to do is to remove them. They do not have the local vernacular to protect them."
Hucknall Today, 23.01.2004