Housing vision is no threat to campaign
CAMPAIGNERS fighting massive development on the edge of Harlow are confident comments by Conservative leader David Cameron about the need to build on green space will not jeopardise their cause.
Nigel Clark, secretary of the pressure group STOP Harlow North, said he was sure the Tories would continue to oppose plans for thousands of new homes to the north of the town despite signals by Mr Cameron at last week's Conservative Party conference that it would have to accept some Green Belt development.
In a summit heavily devoted to the environment, Mr Cameron told delegates last Wednesday: "The environment isn't the only priority; there are other priorities and sometimes they compete.
"We are the party of aspiration and opportunity; always have been and always will be. A profound part of that is owning your own home.
"We also understand the importance of conservation but if we want new homes they must be built somewhere.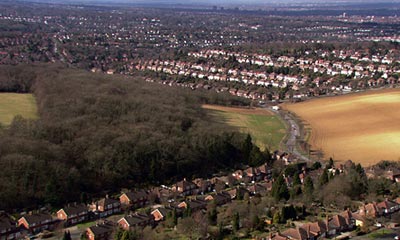 "Let us not pretend there is a pain-free solution to this dilemma that satisfies every vested interest as well as providing all the new homes we need."
The Campaign to Protect Rural England expressed alarm at Mr Cameron's speech and emphasised its view that housing should be built on existing brownfield sites.
But Mr Clark said: "If you look carefully at what the Conservatives are saying, they want to abolish regional assemblies and return planning powers back to local people.
"It would then be up to local communities where houses should be built. In some cases, that may be on green field land but we would contend that's far less likely to happen than when central planners are in charge."
Harlow Conservative Parliamentary candidate Robert Halfon agreed, saying: "I urge people to actually read David Cameron's speech rather than rely on the Daily Telegraph's interpretation.
"He was saying we need to build new homes and that's true, but the policy has not changed. The Conservatives will not impose housing on Green Belt land as the Government does."
Mr Halfon added it had been the most successful Tory conference he could remember.
"Every other year there's been some sort of trouble or shadow hanging over it but this one has been incredibly exciting," he enthused. "There's a real hope, a real feeling in the air that we're in with a genuine chance of forming the next government."
hertsessexnews.co.uk, 12.10.2006