Concern over 'concreting' the countryside
Nearly seven in ten UK residents believe the countryside is being concreted over with the construction of thousands of new houses.
Over eight in ten overestimate the amount of land that is currently developed, new research shows.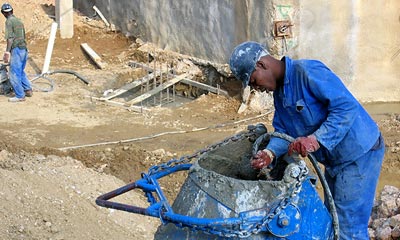 The government intends to build over 200,000 homes in the south-east to ease the housing shortage and help first-time buyers get on the housing ladder.
This has prompted alarm among the public over the amount of land, particularly green belt land, that is being developed.
A survey for Linden Homes shows that 69 per cent of the public believe the countryside is being covered in concrete.
And only nine per cent of people are aware that the greenbelt had expanded since 1997, with 72 per cent believing it had decreased in size.
The housebuilder says green belt land, which covers 1.68 million hectares of England, has been increased by 19,000 hectares since 1997, with plans to increase it by a further 12,000 hectares.
Figures from the Office of the Deputy Prime Minister published in December last year, however, show how this perception may have arisen.
They revealed that there was a 60 per cent rise in building on green belt land between 1998 and 2003 compared to 1994 to 1996.
Linden Homes' survey also shows that 81 per cent of the public overestimate the amount of land that is currently developed, with only 19 per cent correctly guessing that 11 per cent of the UK is developed.
Similarly, only 13 per cent of respondents correctly guessed that only one per cent of land would be required to build all the homes needed over the next fifty years.
Philip Davies, chief executive of Linden Homes, said: "Although most people in the UK are aware there is a chronic housing shortage, often resulting in their children being priced out of the local area, their perceptions of actual levels of development in the UK are very wide of the mark."
Opposition parties are nevertheless concerned about the government's plans to increase house building.
Official figures shows that the average number of houses built on green belt land rose from 3,287 during 1994 to 1996, under the last years of the Conservative government, to an average of 5,265 between 1998 and 2003 under Labour.
Conservative local government spokesman Caroline Spelman said: "Under John Prescott's watch, green belt protection has become worthless.
"The green belt has served England well for half a century but this is decreasingly the case.
"The figures confirm that it faces a sustained assault from Mr Prescott's army of bulldozers and concrete mixers."
And Liberal Democrat environment spokesman Norman Baker accused the government of fiddling the figures by allowing construction near urban areas and adding to the green belt on land further out that was unlikely to ever be built on.
"They are redesignating land as green belt simply to fiddle the figures," he said.
aboutproperty.co.uk, 19.01.2006