Labour will Concrete over Green Belt, say Tories
The Tories accused the Government today of wanting to "bulldoze" England's greenfield sites and allow the equivalent of 26 towns the size of Slough to be built on them.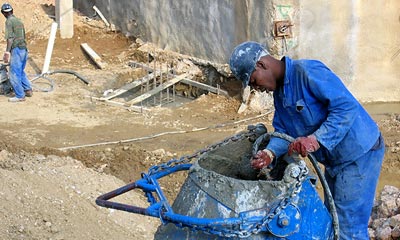 Tory leader Michael Howard and local government spokesman Caroline Spelman were today launching what they dubbed "Prescott's Greenfield Hit List", which they said revealed Deputy Prime Minister John Prescott's plans.
Ms Spelman said the Government planned to allow nearly 1.2 million buildings to be erected on greenfield sites outside London over the next 20 years, out of a total 3 million buildings provided for in ministers' targets.
She added: "Before Labour were elected, they pledged to defend our green spaces from over-development.
"Tony Blair declared he loved the English countryside. Yet like on so many other issues, the British people have been let down by Labour.
"The Government are depriving local communities of having their say on planning by transferring decision-making to unaccountable and distant regional bodies.
"Having silenced local opposition, John Prescott is planning to bulldoze England's green fields and concrete over the Green Belt, irrespective of the wishes of local people.
"Labour are planning the equivalent of 26 towns the size of Slough on England's green fields."
scotsman.com, 28.05.2004