Green fields where larks flew are left dead and barren. Welcome to Prescott's legacy
John Prescott spent millions of pounds of taxpayers' money on buying an area of outstanding natural beauty, with proud boasts that it would be "transformed" into a "community green space".
But not even his fiercest critics could have foreseen the destruction that would ensue.
In an environmental blunder that may result in criminal charges, a picturesque 360-acre home counties farm, once teeming with skylarks and other songbirds, now lies ruined. What remains is a barren wasteland of ploughed-up fields and withered crops, where the sound of birds is a distant memory because their nests have been destroyed.
The blunder was one of John Prescott's last acts as the head of the Office of Deputy Prime Minister (ODPM), a department that was disbanded by Tony Blair two weeks ago, following the revelations of Mr Prescott's affair with his secretary Tracey Temple.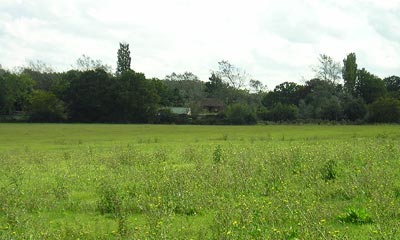 It began when Jeskyns Farm in Cobham, Kent, was put on the market last year, following the death of its owner.
The guide price for the land was between £1.1 million and £1.3 million, but villagers say the ODPM must have paid well over the odds to secure it against rival bids from other interested parties who would have kept it as working farmland. Local agents estimate that at least £5 million was spent on buying, converting and maintaining the land.
Much was high quality arable land given over to rape and wheat - the ideal habitat for skylarks as these crops are harvested in late summer, after the young have flown the nests. Corn buntings and meadow pipits also flourished there.
All are classed as "red species" by the Royal Society for the Protection of Birds - the highest conservation priority because of their rapid decline in recent years.
Mr Prescott, however, wanted the land to be opened to the public, with parking facilities, picnic areas and "play opportunities". He used money from the ODPM's sustainable communities fund to the Forestry Commission to buy the land and turn it into a "community woodland".
According to the commission, the country's 12 community woodlands, are intended "to improve local amenities, provide environmental education for children and give people a green space where they can go and relax". On its website, the commission boasts about the "transformation" of the farm and says it uses "best practice management techniques to provide the conditions for rare or important species to flourish".
The reality of these techniques was that, two weeks ago, teams of tractors moved in and ploughed up the fields and with them around 60 nests full of newly-born skylarks and their eggs.
Conservationists fear that all of the birds are dead, killed as they nested.
A liberal spraying of super-strength pesticide has ensured that they and other forms of wildlife do not come back.
Alan Holland, a schoolteacher and ornithologist, who lives less than a mile from the site, said he was devastated when he visited it last week. "What the Forestry Commission has done to the land is appalling," he said. "They are supposed to be conservation experts, but instead have killed endangered birds by destroying the land during the crucial nesting season."
Commission employees and contractors have been questioned by police and are now facing possible criminal charges under the Wildlife and Countryside Act.
Chris Spree, whose house overlooks Jeskyns Farm, said: "I felt sheer disbelief that the Government could destroy something they said they had set out to preserve. These are urban-based ecologists, but I wouldn't trust them with a window box."
His wife, Diana, said that the proposed development was "a townie's idea" of what the countryside needs.
"There are already four parks within a mile of here, so why the Government wants to dig up and damage more land to provide another is beyond me," she said.
A Forestry Commission spokesman admitted that the ploughing was an "operational misjudgement which we regret".
"We certainly had no intention of harming any birds," he said. "We have commissioned an ornithologist to advise us on the way forward."
telegraph.co.uk, 28.05.2006