Labour abandoning North and concreting over South
Conservatives have initiated a debate in the House of Commons to highlight the Labour Government's plans to build over the countryside and strip local communities of their say on planning.
Speaking to conservatives.com about the debate, Caroline Spelman, the Shadow Secretary of State for Local & Devolved Government said: "The Government have completely missed the point on housing. The flip side of concreting over our countryside is to fail to regenerate our Northern towns and cities - Labour are turning their backs on their heartlands.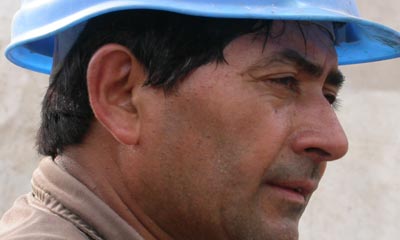 "John Prescott's sustainable communities plan is any thing but sustainable. The South East currently has 30% less water reserves than a decade ago and the rate of decline is increasing, this in addition to transport and other infrastructure requirements means further house building in the South East is unsustainable."
Caroline Spelman added: "The Treasury commissioned Barker report shows the Government is looking to adopt a centralist, 'dictate and provide' approach in the housing market that will strip local communities of their say and bulldoze the Green Belt."
She went on: "The Government's housing policy essentially consists of bulldozing the North and concreting the South. By contrast Conservatives will defend the rights of local communities to have their say on local planning. We would focus on regenerating our cities and brownfield land, so that the right homes are built in the right places, rather than fuelling unsustainable development."
conservatives.com, 05.05.2004